$252 MILLION TO BE SPENT ON PARKS, ZINC FENCE REMOVAL, SIDEWALKS AND STREET SIGNS TO UPLIFT COMMUNITIES  
---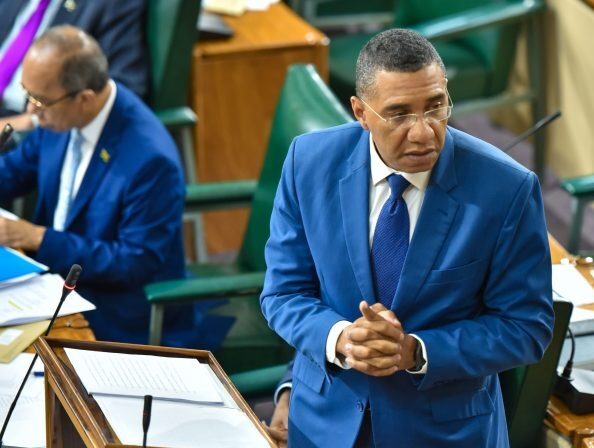 Jamaicans can expect to see significant improvements in their communities following the announcement by Prime Minister Andrew Holness of the first phase of a comprehensive Government initiative to renew, transform and upgrade communal spaces across the island.
The programme, which will improve the quality of life of our citizens by ensuring safe and beautiful parks, improved sidewalks and signage to mark streets, and the provision of a facelift for communities with the removal of zinc fences, will see each Member of Parliament being allocated $4 million for implementation.
The Prime Minister made the announcement in Parliament on Tuesday, June 27, 2023.
The Prime Minister says Jamaicans should feel good about their homes and communities, and be able to enjoy quality parks and amenities during their leisure time.
He said, "The transformation of the physical and built environment in communities plays a crucial role in social and economic transformation.  It improves quality of life, fosters inclusivity and social equity, encourages community engagement, supports economic development, and promotes sustainable practices."
The Prime Minister further stated that by creating environments that are accessible, functional, and aesthetically pleasing, communities can enhance social well-being, equity, and resilience.
The Government will also develop a programme for Phase 2 for the constituencies that are defined as having extensive urban areas.
Members of Parliament have been advised to submit their project proposal outlining the project name, location, rationale for selection, estimated duration, and community impact. Proposals are to be submitted to the Ministry of Economic Growth and Job Creation by Friday, July 14, 2023.
The projects must be completed within budget and will only commence after assessment is conducted and approval granted by the Ministry.