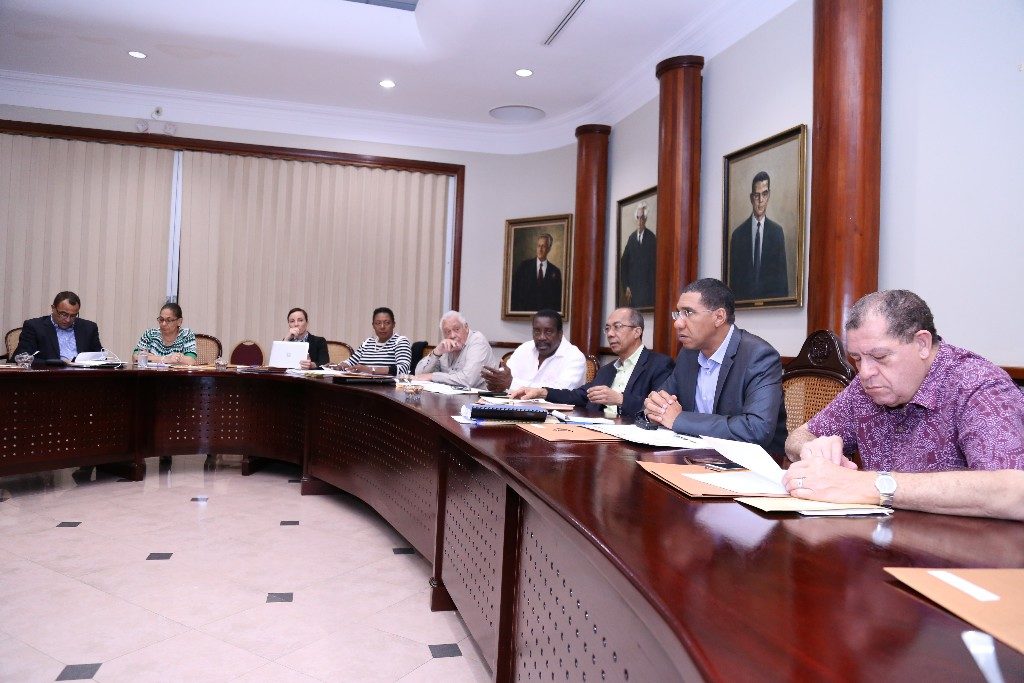 The Cabinet commenced day one of its three-day retreat today (January 10).  The meeting began at 10:30 this morning.
It's the first Cabinet Retreat for 2018 and is being held at the Office of the Prime Minister in Kingston.
Prime Minister Andrew Holness opened discussions this morning with an overview of the government's programmes last year.
Mr Holness indicated yesterday that the Cabinet will discuss matters relating to the on-going public sector wage negotiations, issues of national security and safety, economic growth and the upcoming 2018/2019 Budget.