Climate Smart Solutions in Agriculture are a Must – PM Holness
---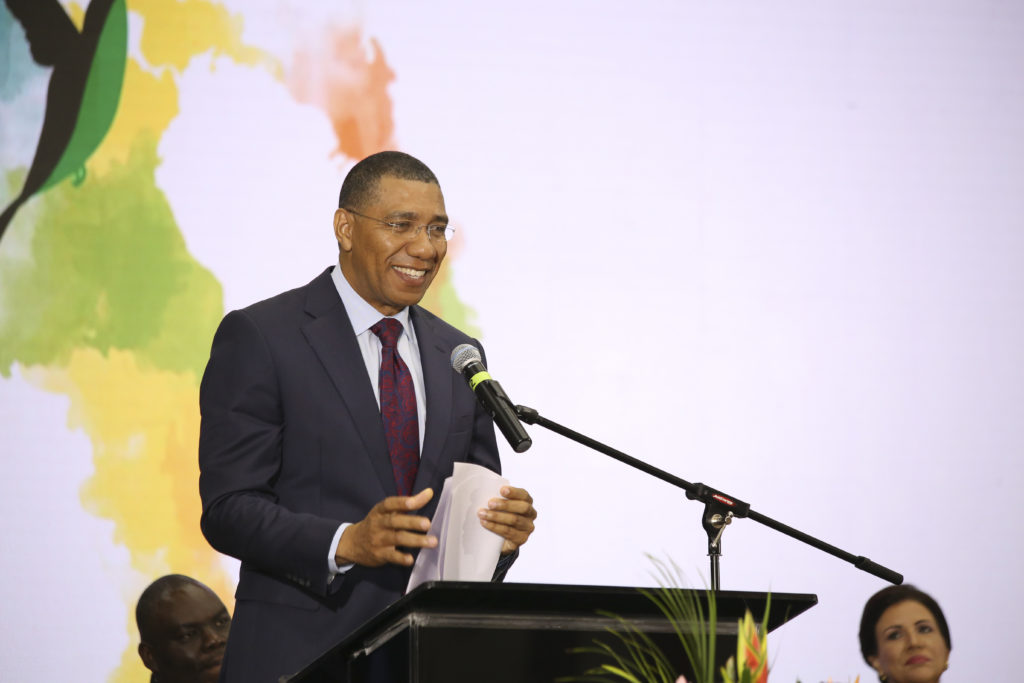 Prime Minister Andrew Holness has underscored that climate smart solutions in the agriculture sector is critical to Jamaica achieving economic growth and development.
Speaking at the United Nations Food and Agriculture (FAO) 35th Regional Conference for Latin America and the Caribbean in Montego Bay on Wednesday (March 7), Mr. Holness said that smart climate solutions will assist Jamaica's conservation efforts.
"We continue to push the integration of technology in improving irrigation systems, expanding the impact of our agro-park systems and expanding the use of renewable energy," said Mr. Holness.
The Prime Minister said that while there is still heavy reliance on manual processes in agriculture across the region, he believes that the country must continue to appreciate the exponential value that can be created if agriculture and technology are infused.
"We must integrate climate smart solutions in our food related policies and programmes. Zero hunger that is our final destination and I am confident that we will meet this goal," said Prime Minister Holness.
He further stated that while the government recognizes that high energy costs is a barrier to increased growth and competitiveness in agriculture, The Ministry of Science, Energy and Technology will also explore the utilization of Bio-Fuels to further diversify our energy sources.
"We are now developing an energy eco-system that is diverse, environmentally sensitive and affordable. From increased use of LNG renewables, the government has a target of 30% of our energy needs to be provided by renewable energy sources by 2030. We are currently at 18% and on track to achieving our 30% goal," said the Prime Minister.
Empirical data shows that rural development by way of the agricultural sector is linked to Jamaica's economic growth.  Prime Minister Holness believes that through the use of renewable energy, the agriculture sector can benefit from reduced operational costs.
"With diversified energy sources, small farmers, small agro-processors and others employed in the agricultural sector will benefit from reduced operational costs through the use of renewable energy. We are addressing the crucial nexus between energy and food security and finding solutions to secure both," said Prime Minister Holness.
He also said that the government recognizes the importance of leveraging partnerships to achieve growth and development. He called on the public and private sector to partner in this regard.
The UN FAO Conference ends today.
Jamaica last hosted the conference in 1968.