DART in the Bahamas Assisting with Recovery Efforts
---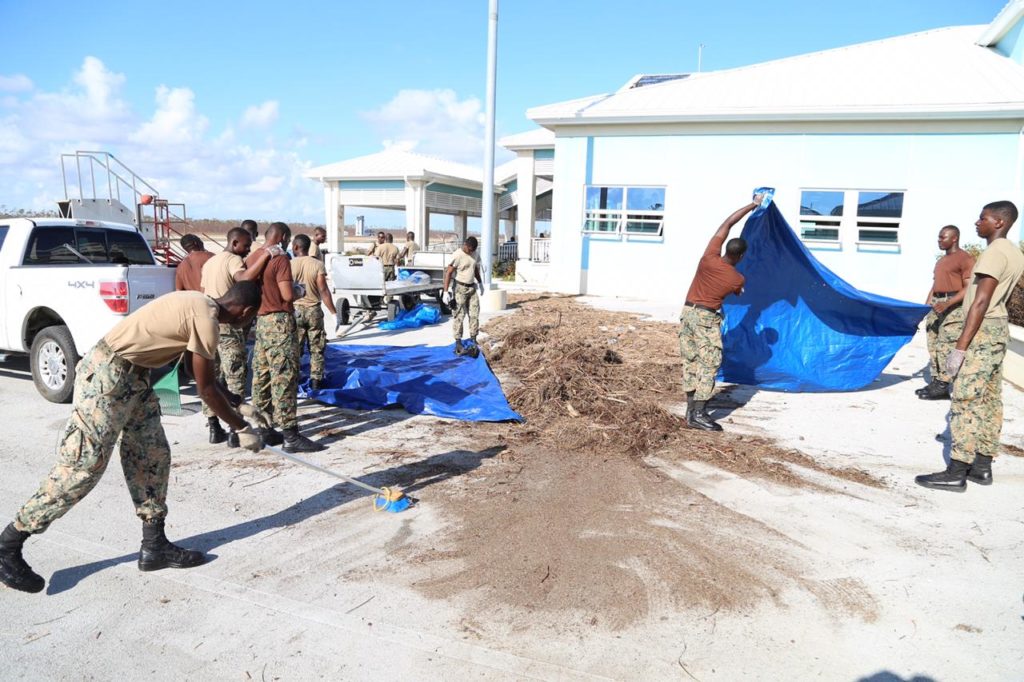 A contingent of 120 men and women of the Jamaica Defence Force (JDF) Disaster Assistance Response Team (DART) are now in the Bahamas assisting with recovery, search and rescue efforts following the passage of Hurricane Dorian.
The soldiers are working in Abaco, which is one of the hardest hit areas.
Prime Minister Andrew Holness who spoke to the soldiers at the Norman Manley International Airport on Saturday (September 7) ahead of their departure said they are performing critical duties and encouraged them to look out for Jamaicans impacted.
The Prime Minister asserted that he is expecting the DART to be good ambassadors of Jamaica while executing their duties.
"I want to speak directly to the men and women of the DART team, you're going as ambassadors to Jamaica, you're going to reassure, to serve and to assist in recovery bare-in-mind that first and foremost you would want to avoid unnecessary risks yourselves, you would also want to ensure that whatever you do, whatever service you give, you give it to the best of ability and bear in mind that you wear the uniform and the flag of Jamaica. There are Jamaicans in the Bahamas, look out for them as you would look out for the Bahamian people that you are going there to serve," stated Prime Minister Holness.
According to the Prime Minister,  the Bahamians will not be alone in the process of recovery and rebuilding as the entire Caribbean will be there to assist through the Caribbean Disaster Emergency Management Agency (CDEMA).
"For the Northern Caribbean, Jamaica plays a lead role and we will be executing this lead role by sending approximately 120 men and women of the Jamaica Defence Force to assist the people and of Bahamas in recovery search and rescue and if they need it, to assist with reconstruction. So far, what we have seen is that in the initial stages there will be a need for recovery assistance because the damage was so extensive, there will be a need for logistics assistance as well. This DART Team will be prepared to assist generally in anything that the Bahamian Government may need for which we are equipped but in the initial stages the focus will be on recovery and logistics, and if there is a need for medical assistance, any logistic engineering assistance," said Prime Minister Holness.
In that regard, Prime Minister Holness reiterated that the threat of climate change is real, stating that this is the second hurricane season in which the Caribbean has had a category five hurricane causing massive devastation.
The Prime Minister also stated that the JDF capacity will be enhanced to respond to conventional and disaster recovery threats locally and in the region.
"I also want to say that the threats for which the Jamaica Defence Force was conventionally established, those threats still exist but more and more the new threats are gaining prominence particularly those that have to do with natural disaster recovery and so the Jamaica Defence Force, in its planning and its long-term strategic development will be seeking to enhance our capacity to be able to recover from these significant weather events and any other threat that may occur," said Prime Minister Holness.