Education System Must be Re-engineered- PM Holness
---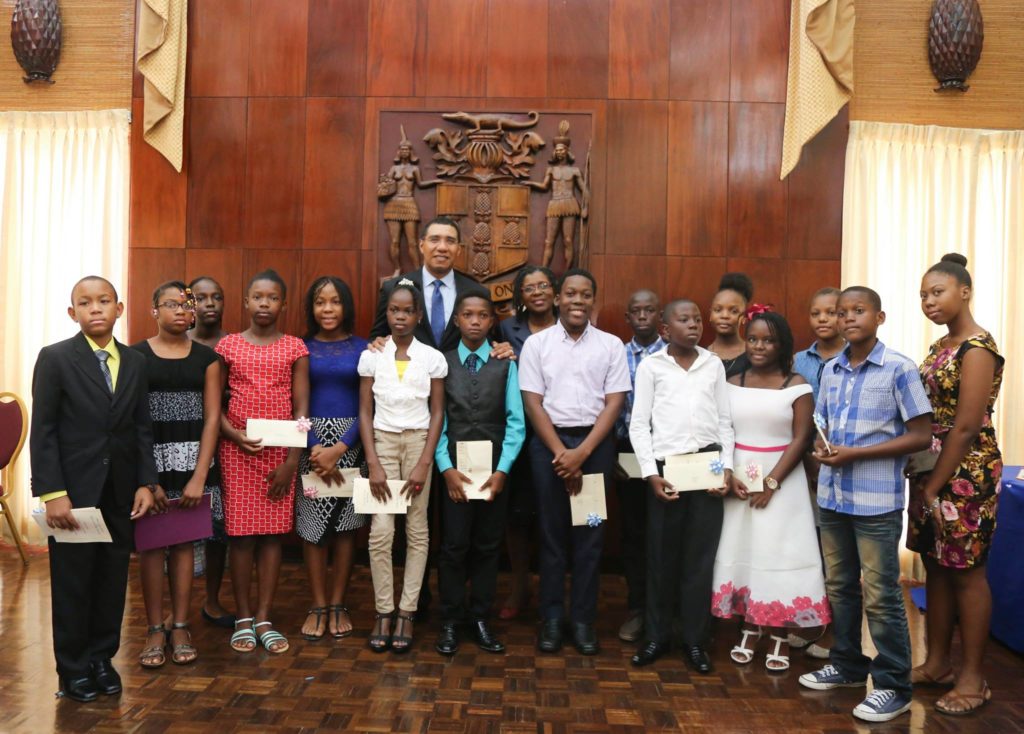 Prime Minister Andrew Holness has declared that no child should be discriminated against by virtue of their inability to afford education.
Speaking at a function to honour students who sat the Grade Six Achievement Test, GSAT, this year at Jamaica House on Wednesday (August 23) the prime minister stressed that every child has a right to education.
He said the Government would explore ways to make it an offence to deny a child the right to education on the basis of affordability.
"Do not in any way shape or form deprive or discriminate against students who are not able to afford the fees that you are charging. The fees are not obligatory, and no child should be discriminated against by virtue of their economic circumstances. They did well and got the space in the schools and are entitled to it and no principal, no teacher should do anything at all that could be considered discriminatory to a student," declared the prime minister.
Prime Minister Holness said the Government is spending significant resources on education.
"We have increased significantly the resources we give to schools. There are some schools which set higher standards than what is available for the average public school but the children who are placed in those schools by virtue of the GSAT public system should never be made to feel less than or to be discriminated against," explained prime minister Holness.
He noted that education is the vaccine against poverty and crime and violence.
In the meantime, the prime minister said the education system should be broad enough that it gives functionality to all students so they can reach the pinnacle of their natural God given talent and skills.
He added that the Government will take the necessary steps to re-engineer the education system so that every single child gets access to the best educational opportunity.
"Public resources must be used to improve the life chances equally for every single Jamaican, and give every single Jamaican the type of education that allows them to fulfil their goals," stated Prime Minister Holness.
—-30—-
Contact:    Communications Unit-OPM
Tel:   926-0244, 927-4101        Email:  [email protected]/[email protected]
Website:      www.opm.gov.jm  Facebook:  www.facebook.com/jamaicahouse  Twitter:  www.twitter.com/opmjamaica