Good Economic Performance Strengthens Partnership with World Bank – PM Holness
---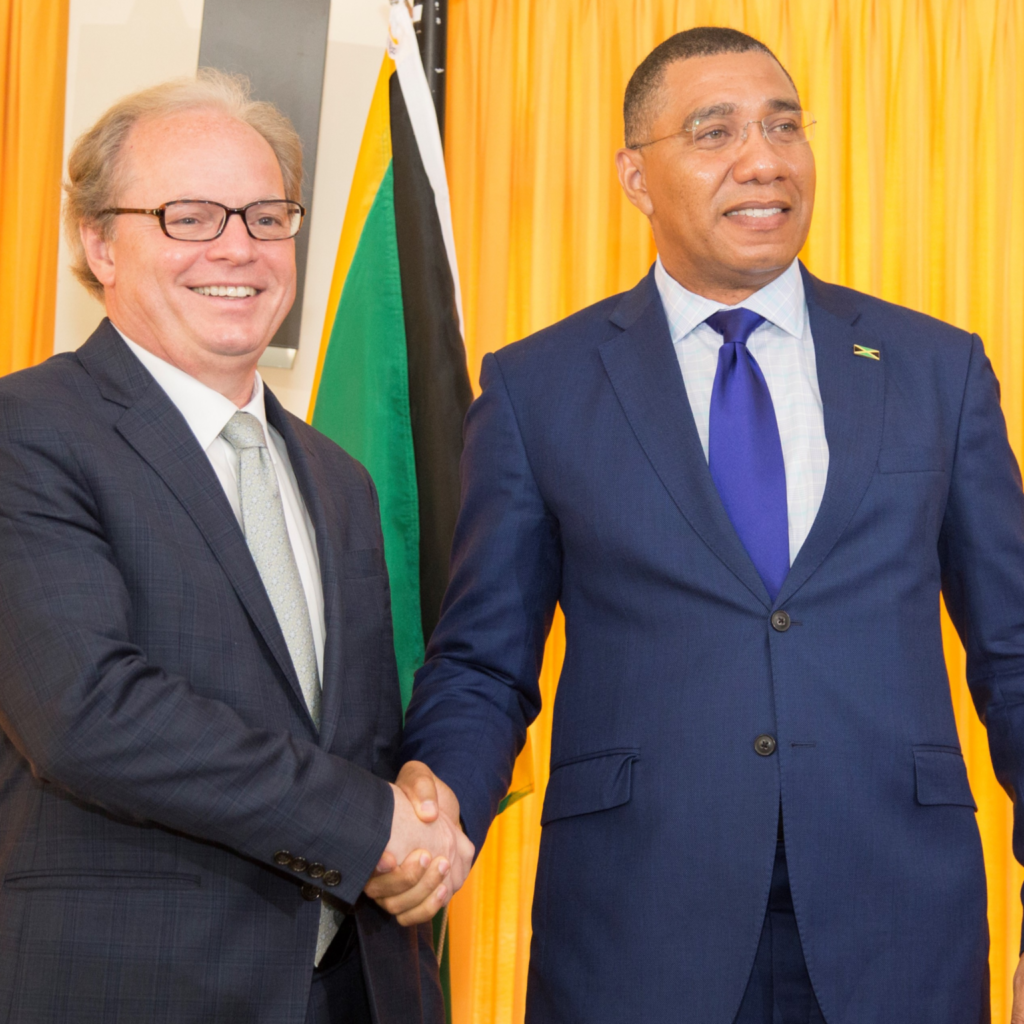 Prime Minister Andrew Holness says good management of the economy has caused further investment by the World Bank.
In that regard, Jamaica has secured an additional US$140 million dollars in funding support from the Bank.
Speaking during a joint media briefing yesterday (April 30) with Mr Axel van Trotsenburg, the new World Bank Vice President for Latin America and the Caribbean, Prime Minister Holness stated the additional funding support is the result of good management of the economy.
"So in effect there is a premium for good management, granted these funds are not grant resources but it does show that the World Bank and other international development partners are willing to place their loan portfolios with us because we are managing our economy the right way and these funds are usually at far better rates, concessional rates even than if we were to try and secure funding commercially", stated Prime Minister.
The US$140 million financing package from the World Bank will help Jamaica in building fiscal resilience, mitigating the financial impact of natural disasters, and strengthening social programs for the vulnerable population.
The Prime Minister lauded the partnership between the World Bank and the Government of Jamaica.
"I am pleased to say that our partnership with the World Bank is strong. Very strong actually. Jamaica and the world bank this year celebrates 55 years of partnership in development. Representing over 140 projects, some of you may have been around when we did the 60 secondary schools project. That was the first World Bank infrastructure project in education in the world. Jamaica was the beneficiary of that, that built 60 high schools most of which were junior high schools right across Jamaica and indeed some of it went into UTECH and into other educational institution back then it was called CAST. So, we are coming a long way", said Prime Minister Holness.
In the meantime, the Prime Minister underscored that his administration through the Ministry of Finance in partnership with the World Bank and other development partners have been working toward developing the financial instruments that will protect the country from disasters or unplanned for emergencies.
"A part of our partnership with the World Bank is to figure out how we can improve the delivery systems not just for welfare, it's the delivery system for social safety net services but for general public services and so a part of the loan will go to that and we'll be speaking to the country to give more details as to how we plan to improve the service delivery of Government so that we can actually in a very targeted way, drive benefits to those who need it", said Prime Minister Holness.