Government Assessing Irma damage- Checking on Jamaicans
---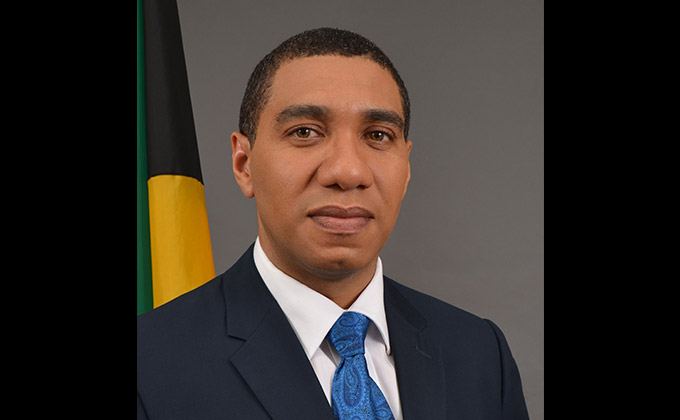 Prime Minister Andrew Holness is today (September 6) making contact with his colleague Prime Ministers across the Caribbean who have been affected by Hurricane Irma.
Prime Minister Holness in expressing concern about the damage says "this is a period of assessment and planning to ascertain what Jamaica can do to assist our Caribbean brothers and sisters who have been significantly impacted by the most powerful hurricane to have emerged in the Atlantic Ocean".
The prime minister has been advised by the Minister of Foreign Affairs and Foreign Trade, Senator Kamina Johnson Smith that inquiries have been made in relation to the welfare of Jamaicans on the affected islands.
Senator Johnson Smith says the ministry will continue to make inquiries through the embassies and consulates. The Foreign Ministry will update the nation on the status of Jamaicans as the information becomes available.
In the meantime, Prime Minister Holness has also been advised that Executive Director of the Caribbean Disaster Emergency Management Agency (CDEMA), Mr Ronald Jackson has briefed the Secretary General of CARICOM, Ambassador Irwin LaRocque and Chair of CARICOM, Dr. Keith Mitchell indicating that their first responders are all on standby subject to requests from National offices in affected islands.
Hurricane IRMA, a Category 5 Hurricane formed in the Atlantic during the week of August 25th 2017.  It rapidly grew from a tropical disturbance to a major Hurricane that now creates an unprecedented multi-state threat to potentially nine (9) of the 18 CDEMA Participating States (PSs).   These include Anguilla, Antigua and Barbuda, the Commonwealth of the Bahamas, Dominica, Haiti, St Kitts and Nevis, Montserrat, Turks & Caicos Islands and the Virgin Islands.
–30–