Government to Examine Policies to Create Greater Synergies between Agriculture and Commerce, says PM
---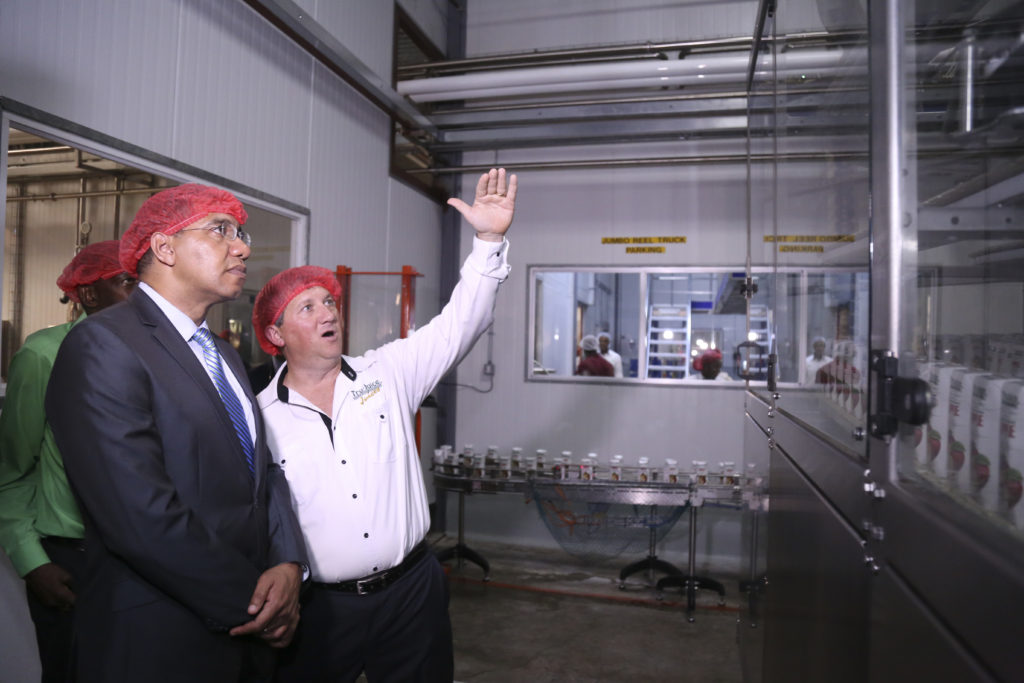 Prime Minister Andrew Holness says that he will be taking a closer look at the synergies between agriculture and commerce.
This he says is integral to getting the country's growth engine running much faster.
"In the coming months I will be looking at the policies, administrative  and regulatory issues that need to be resolved to ensure that there is greater synergy, greater integration, greater connectivity between agriculture and commerce because that is what is going to drive growth immediately in the short term for Jamaica" stated Prime Minister Holness.
The Prime Minister was speaking today (May 30) at the official opening of Trade Winds Citrus Limited's (TWCL) new Tetra Pak Production facility in Bog Walk, St. Catherine.
"We intend to maintain a very wise fiscal policy. We intend to maintain a policy for the expansion of credit and inclusive financial system. We need the private sector to keep on doing what it does best, create more jobs and more sustainable growth," stated the prime minister.
In the meantime, Prime Minister Holness also added that partnership with the private sector will aid the government, in achieving its 5 in 3 economic growth targets.
"We have been very clear that government will not be a cost on business. The role of government is to reduce its cost on business, and we have started along that track and we are seeing the results. We are seeing entrepreneurs now far more willing, than before, to take investment risks," remarked Prime Minster Holness.
The prime minister says that he is encouraged by the $1.25 billion investment made by Trade Winds Citrus Limited as this signals the company's confidence in the government's ability to create and secure a business friendly environment.
He said real growth in any economy takes place when the private sector grows.
The TWCL facility will now manufacture its products using Tetra Pak's Ultra High Temperature (UHT) technology which ensures a longer shelf life than the brand's traditional chilled juices.