Government will Curb Crime in Montego Bay- PM Holness
---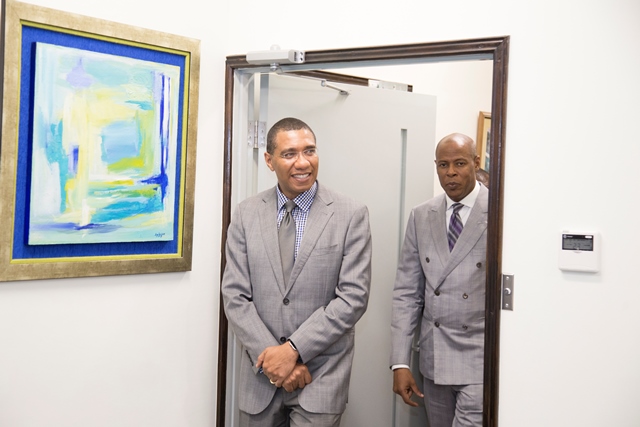 Prime Minister Andrew Holness has reassured the business community that the government is working assiduously to curtail crime in the country.
Mr. Holness says the reality is that crime is an impediment to business growth in Jamaica.
Prime Minister Holness commented on the crime situation in St. James at the official opening of the GWEST Medical Centre in Fairview, Montego Bay yesterday (November 2).
He says the business community in Montego Bay is especially sensitive to this reality.
"I listen to the radio, I hear your cries and I get all the messages that are sent through the various channels about your concern regarding crime in your wonderful city. I take them seriously and we're doing all that we can and move to ensure that we bring the situation under control very quickly," he declared.
Private Sector must drive growth in the economy
In the meantime, Mr Holness stated that: "We (the country) need a new set of investments to start to take effect on the economy for us to see the growth numbers move".
He explained that the government is very sensitive to the difficulties in the current business environment and as a result, a policy of broadening financial access is being pursued through a financial inclusion strategy to support businesses.
This, he said, would improve the efficiency of the regulatory environment and is already gaining some success.
"Governments can't grow the economy. Governments create the environment for growth, growth is really a function of the private sector, it is businesses that make the decision to invest and take risks. The government needs to do more. We are doing quite a bit but we need to do more and do it very quickly so that more people in the private sector can say you know what I will take the risk and invest", he added.
The Prime Minister said the Government has taken note of the fears expressed by prospective investors.
"I want all entrepreneurs to be reassured that the government understands this very complex but not complicated dynamic of getting growth and that we are committed to doing everything in our powers to make sure that we create an environment in which you can grow and thereby grow Jamaica," concluded the Prime Minister.