Ian Boyne – the Consummate Communicator will be Missed, PM Holness
---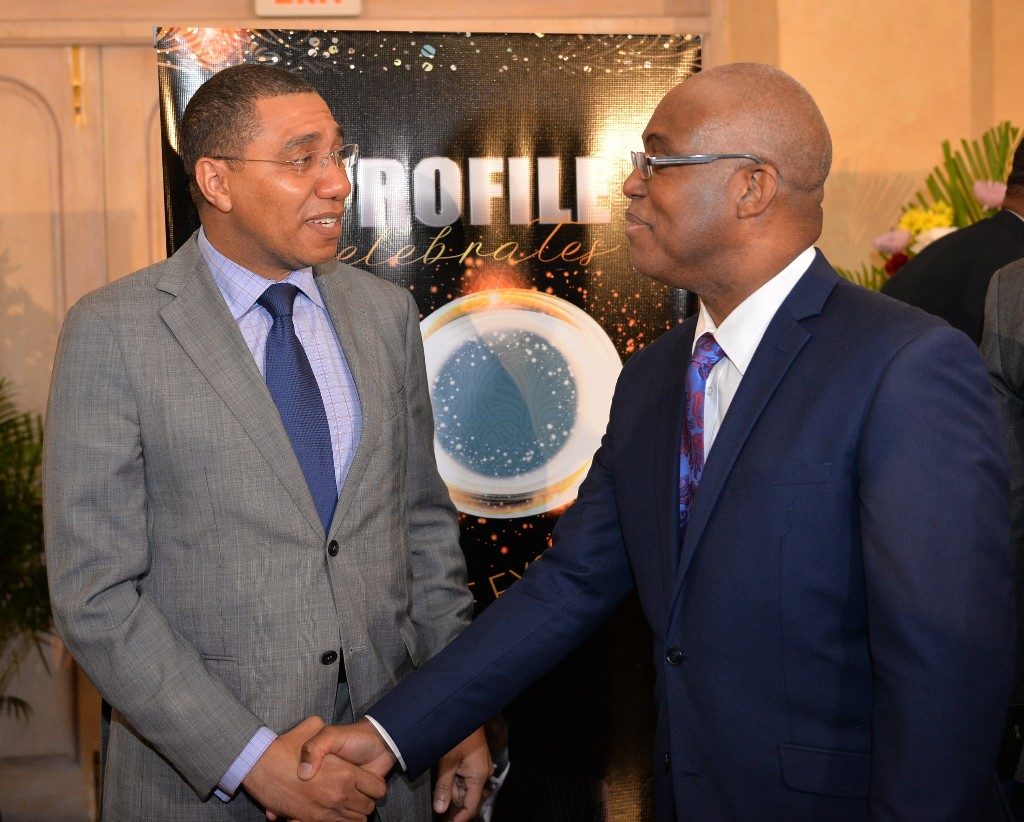 Prime Minister Andrew Holness has expressed a deep sense of loss, shock, and regret at the death of Deputy Chief Executive Officer of the Jamaica Information Service and Chief State Liaison, Ian Anthony Boyne, CD.
Mr. Boyne died this morning while at the University Hospital of the West Indies after suffering from several medical emergencies.
Mr. Boyne was also a veteran Journalist, who entered the profession in 1975. For the past 30 years, he has been inspiring the nation as he shared remarkable stories of adversity, stories of triumph, resilience, and excellence through his television programme 'Profile'.
"Ian's contribution to media is admirable and represents the power of good journalism. He has distinguished himself as a fair, fearless and balanced commentator. Ian was simply the consummate communicator. He has helped to guide and craft national speeches for the Offices of the Governor General, the Prime Minister and Leader of the Opposition across political administrations. His guiding hand, maturity and calm demeanour will be greatly missed," said Prime Minister Holness.
Mr. Boyne served as Chief State Liaison under Prime Minister Holness, as well as former Prime Minister's Bruce Golding and Portia Simpson Miller and also three Governors – General of his time.
Mr. Boyne has had a long career with the JIS as he first joined the entity when it was known as the Agency for Public Information (API) in 1976 as feature writer and television broadcaster.
In 1983 he became the Press Secretary/Speech Writer to the then Minister of Industry and Commerce, Douglas Vaz and from then to 2002 worked with every Minister of Industry under successive administrations as Speech Writer/Public Relations Consultant after which he re-joined the JIS in 2002.
"Ian was a true and genuine man. I have benefitted from our conversations on politics, religion, sport, health and many other areas. He read widely and was able to bring his tremendous knowledge to simple interactions which would result in enhanced perspectives. I consider his passing a great loss. He was not only a professional, he was my friend," said the Prime Minister.
Ian Boyne was also a columnist for the Jamaica Gleaner newspaper. His opinion pieces won him numerous awards including Opinion Journalist of the year on several occasions.
"He was a very erudite man. I extend my deepest sympathies and condolences to his wife, Margaret, their children, his church family, his JIS Family and the entire media fraternity at this time. His passion and zest to empower the country will be missed", added Prime Minister Holness.
In 2009, the Government of Jamaica recognized his contribution to journalism with the nation's fifth highest honour, the Order of Distinction in the rank of Commander.
Mr. Boyne hosted TVJ programmes Profile and Religious Hardtalk and the JIS flagship interview programme, Issues and Answers.
He was a Minister of Religion and the author of "Ideas Matter: Journey into the Mind of a Veteran Journalist.