Improved Road Connectivity will Increase Productivity – PM Holness
---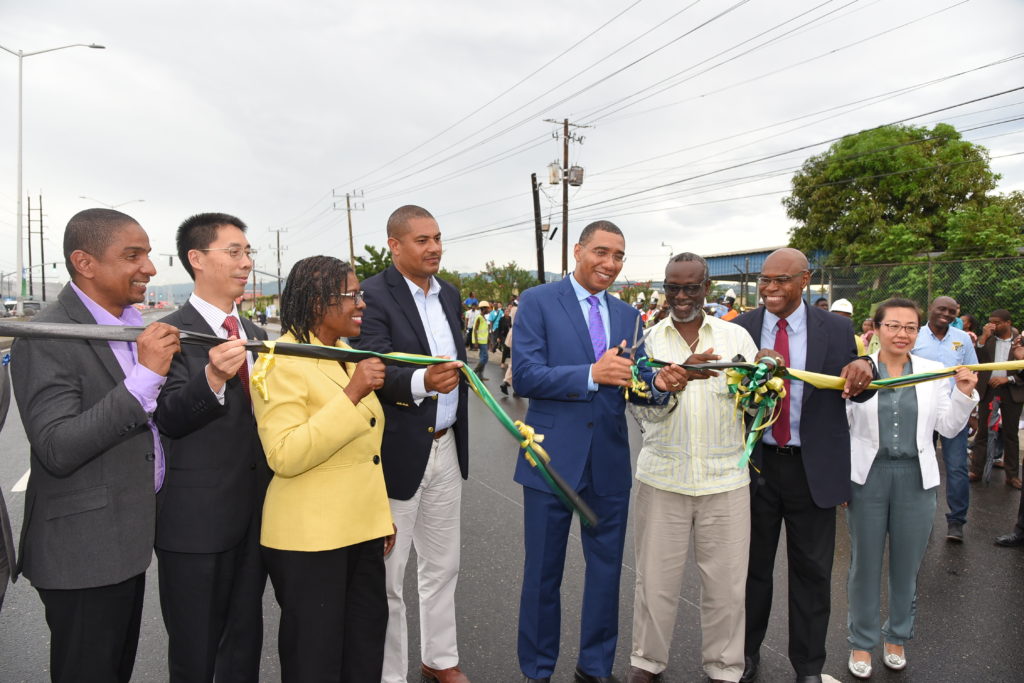 Prime Minister Andrew Holness says proper connectivity of the country's road network will drive development and prosperity.
The Prime Minister explained that a "lack of connectivity in the road network has created bottlenecks in the country's development."
Prime Minister Holness made the comments during the official opening of the Marcus Garvey Drive Improvement Project yesterday (October 05) at Garmex HEART Academy in Kingston.
He said the Government, in addressing this problem, is taking a strategic approach on how public resources are used for infrastructure development.
"When we decide to fix this road (Marcus Garvey Drive) that is carrying forty thousand motorists every day; that is near to the ports; near to where we can develop logistics; that is where the connectivity will drive the prosperity. And this is beneficial to all Jamaicans whether you live in Kingston or in Westmoreland", stated Mr Holness.
He emphasised that while the Government does not have the fiscal space to repair all roads a planned approach must be taken.
Strategic infrastructure planning 
Politicians, he explained, "must be very strategic in how they set priorities for expenditure. So it stands to reason that if you are going to spend significant resources on roads then the first thing you want to do is to get the roads that are going to create that connectivity for progress and prosperity. You must get those roads fixed first".
The prime minister called on Jamaicans to be understanding as the Government seeks to address the needs strategically.
"If we don't fix your road this year it's not that it will never be fixed and we are not going to fix it, but we are putting in place a plan to ensure that we can fix your road, and we are very serious about it," he stated.
The Marcus Garvey Drive Improvement Project saw the rehabilitation of approximately 2.44 Kilometers of roadway between East Avenue and Harbour Street.  The roadway has been widened from four lanes to six.
Approximately 40-thousand motorists use the roadway on a daily basis.
–—30—-
Contact:    Communications Unit-OPM
Tel:   926-0244, 927-4101        Email:  [email protected]/[email protected]
Website:      www.opm.gov.jm  Facebook:  www.facebook.com/jamaicahouse  Twitter:  www.twitter.com/opmjamaica