Independence of the Judiciary is Paramount – PM Holness
---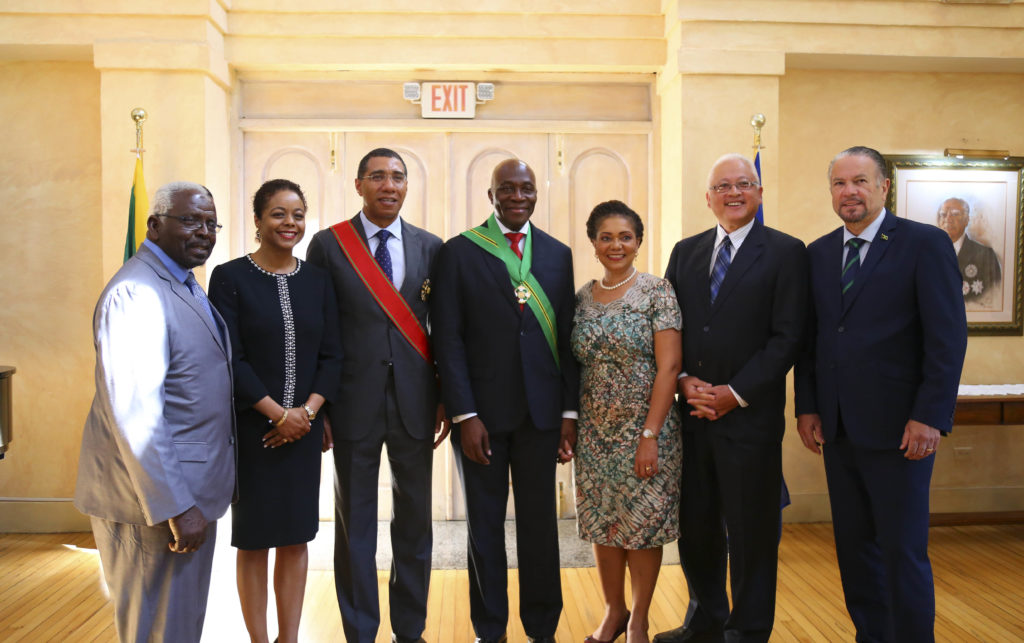 Prime Minister Andrew Holness says there must be a transformed justice system within the framework of the long held proud tradition of judicial independence.
The Prime Minister was speaking this morning [Thursday march 1] at the Ceremony at King's House to confirm the Honourable Mr. Justice Bryan Sykes as Chief justice of Jamaica.
Mr. Holness said for effective governance, transformation and accountability where all Jamaicans benefit, there must be executive and judicial will.
"Generally this will to promote transformational actions, has manifested itself in not only in the legislation we have passed but the encouragement of a system of accountability throughout the government," stated Prime Minister Holness.
Mr. Holness noted that the Government is committed to improving the justice system and noted that this financial year will see further investments in the justice system to ensure timely justice outcomes.
The Government has allocated an 8% increase to the judicial branch in this year's 2018/19 estimates of expenditure.
Mr. Holness pointed out that the Government recognizes that there must be a strong system of accountability to ensure positive results.
"All arms of the Government must work together to achieve the objectives of efficiency and accountability. The Government has a responsibility to provide the necessary resources and the judiciary must use these resources in an efficient manner that ensures positive outcomes in a timely manner as we seek to secure economic and social development of our society," said Prime Minister Holness
Mr. Holness encouraged those in the judicial branch to utilize the existing resources more efficiently to transform and modernize the system.
In the meantime Justice Sykes was conferred with the country's 4th highest honour, the Order of Jamaica, during this morning's ceremony.
The Prime Minister congratulated Justice Sykes on his appointment as Chief Justice and expressed confidence in him to lead the transformation of the Justice system.
"I am confident that the Honourable Mr. Justice Bryan Sykes will discharge his functions with honour, integrity and distinction in his pursuit of excellence. I am confident that under his leadership there will be a transformation of Jamaica's justice system," said Mr. Holness.