Jamaica and Chile to Deepen Cooperation in Several Areas
---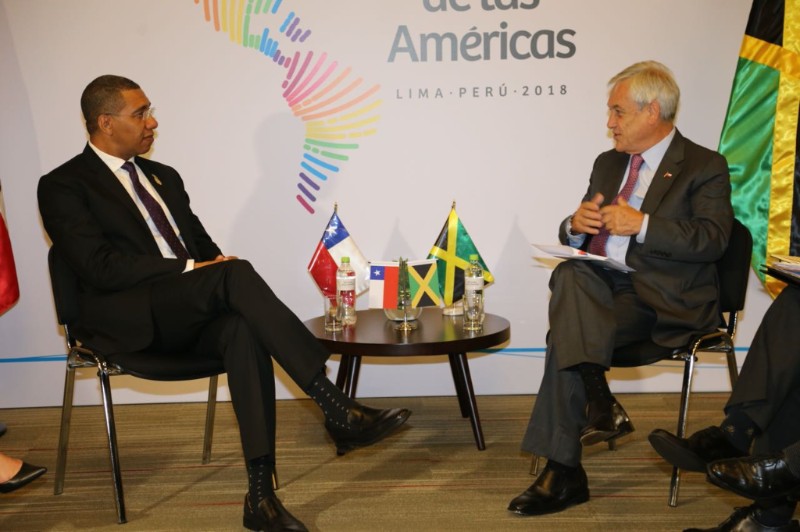 Jamaica and the Republic of Chile are close to signing an air services agreement.
Prime Minister Andrew Holness and President of the Republic of Chile, His Excellency Sebastian Pinera held bilateral talks this morning (April 14) in Lima Peru.
The leaders spoke of the need for ease of travel between the two countries and agreed to follow up on the discussions to ensure the agreement is formalised. An air services agreement would also boost tourism between both countries.
The two leaders who are attending the Summit of the Americas also pledged to deepen cooperation in several key areas of mutual interest.
The leaders agreed to greater cooperation on investment and in particular enhancing the Memorandum of Understanding signed between Jamaica and Chile during an official visit by Prime Minister Holness in August 2017.
Prime Minister Holness and President Pinera also discussed exchanges in sports and culture.
With Jamaica expanding its cooperation with several Spanish speaking nations, Prime Minister Holness noted particular interest in language training. In this regard both leaders pledged youth exchanges to build knowledge of each other.