Jamaica has Never been a Xenophobic Society, PM Holness
---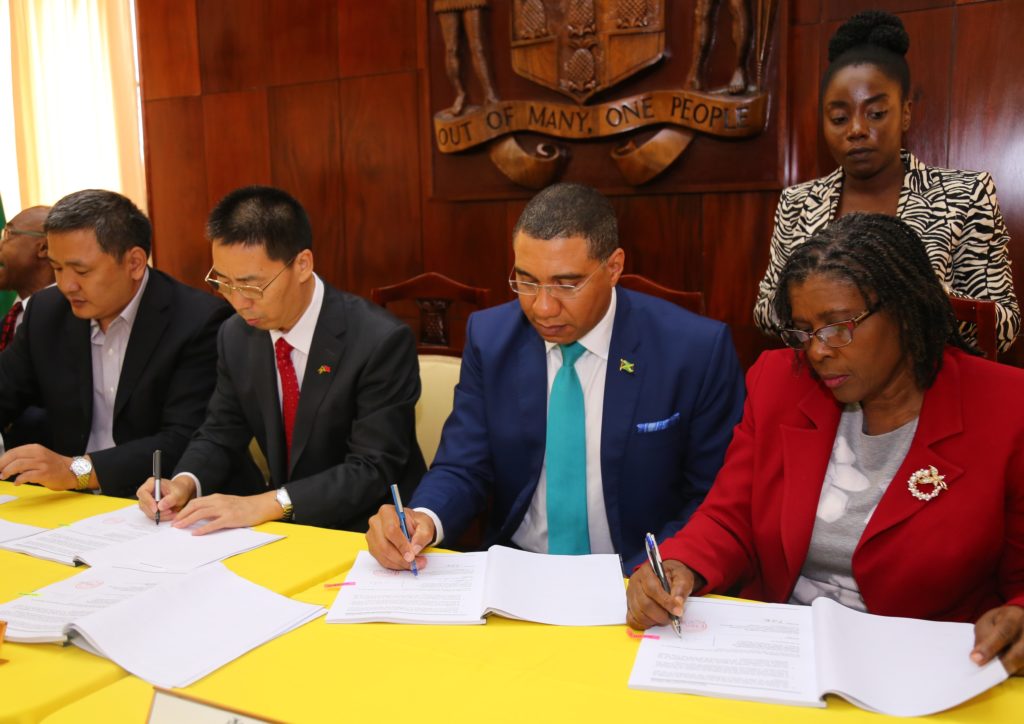 Prime Minister Andrew Holness is reassuring the country that the Government will act in the best interest of the Jamaican people while remaining open to foreign investment in the country.
The Prime Minister made the comments as the Government signed a partnership agreement with China Harbour Engineering Company (CHEC) yesterday (August 9) for the Barbican Road Improvement Works project.
"The Government is very sensitive to what has been happening. I want to reassure the people of Jamaica that the Government of Jamaica will always act in the best interest of the people of Jamaica," said Prime Minister Holness.
He also noted the country's relationship with the People's Republic of China which dates back to 1972; and that Jamaica continues to support the One China policy.
Prime Minister Holness outlined that as the largest provider of Foreign Direct Investment (FDI), China represents a window of opportunity for Jamaica to gain true economic independence.
He explained that economic independence can only be accomplished when we [Jamaica] have good infrastructure, good institutions and a Gross Domestic Product, GDP, that can stand with the world's progressive countries.
"We have to be receptive to investments not just from China. Jamaica wants to see a diversified portfolio of investors coming into this country. We want investors from all over to come here and invest. We want people to choose Jamaica to invest; we want people to choose to make their homes in Jamaica and so the Government of Jamaica has, not just with my government but with the previous government and the government that I was a part of before that developed a strategic relationship and partnership with the Government of China," explained the prime minister.
In the meantime, Mr Holness said the country must take a progressive view toward engaging foreign investment.
"I want to give you the guarantee that we are not wasting this money. We are leaving major legacies behind that your children can say that the engagement of your government with the People's Republic of China left long lasting benefits that showed the partnership and the spirit of the engagement; because, as China develops and attains first world standard which they will do within a generation so too Jamaica wants to develop and attain first world standards and we can't do it by shutting off ourselves from the world," explained Mr Holness.
–30–
Contact:    Communications Unit-OPM
Tel:   926-0244, 927-4101        Email:  [email protected]/[email protected]
Website:      www.opm.gov.jm  Facebook:  www.facebook.com/jamaicahouse  Twitter:  www.twitter.com/opmjamaica