Jamaica Keenly Monitoring Border Wall Funding Act
---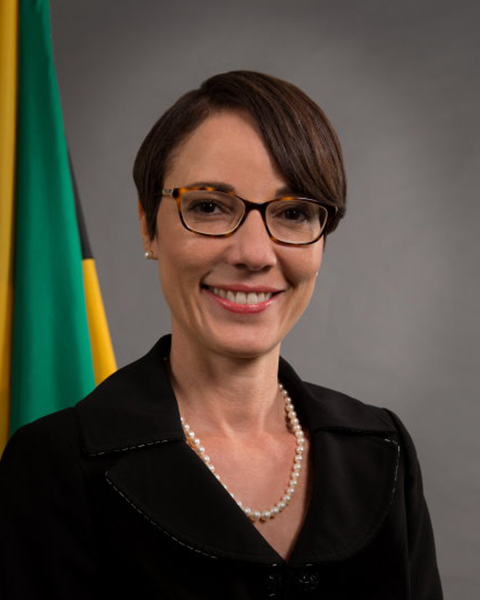 The Ministry of Foreign Affairs and Foreign Trade has indicated that it is fully aware that a Draft Bill entitled "H.R. 1813 – Border Wall Funding Act of 2017" has been introduced to the U.S Congress by Republican Congressman Mike Rogers from Alabama, with the support of eight other Congressmen.
The draft Bill seeks to amend the Electronic Fund Transfer Act to impose an additional fee of 2% of the U.S dollar amount for remittance transfers to certain foreign countries including Jamaica.
The Draft has been referred to several Committees for consideration, including the Committees (and sub-committees) on Financial Services; Foreign Affairs, the Judiciary, as well as Crime, Terrorism, Homeland Security and Investigations.
Jamaica's Foreign Minister, Senator the Hon. Kamina Johnson Smith, said, "It should be noted that this is the first step in the process of getting legislation through Congress.  We are advised that so far, none of the abovementioned Committees has taken any action on the Draft."
She continued "It is important to note that hundreds of draft Bills are introduced by Congressional representatives every year but many of them fail to make it make it through the extensive legislative process.
Nonetheless, the Government of Jamaica, through the Embassy of Jamaica in Washington, D.C. is actively monitoring the process and will begin to sensitize Congressional leaders to the potential impact on Jamaica if the legislation were to be approved."
The Minister explained that Jamaica is also prepared to work with our CARICOM colleagues on a coordinated approach, and that outreach had already begun in this regard.