Micholle Moltan's death will not be in vain, PM Holness
---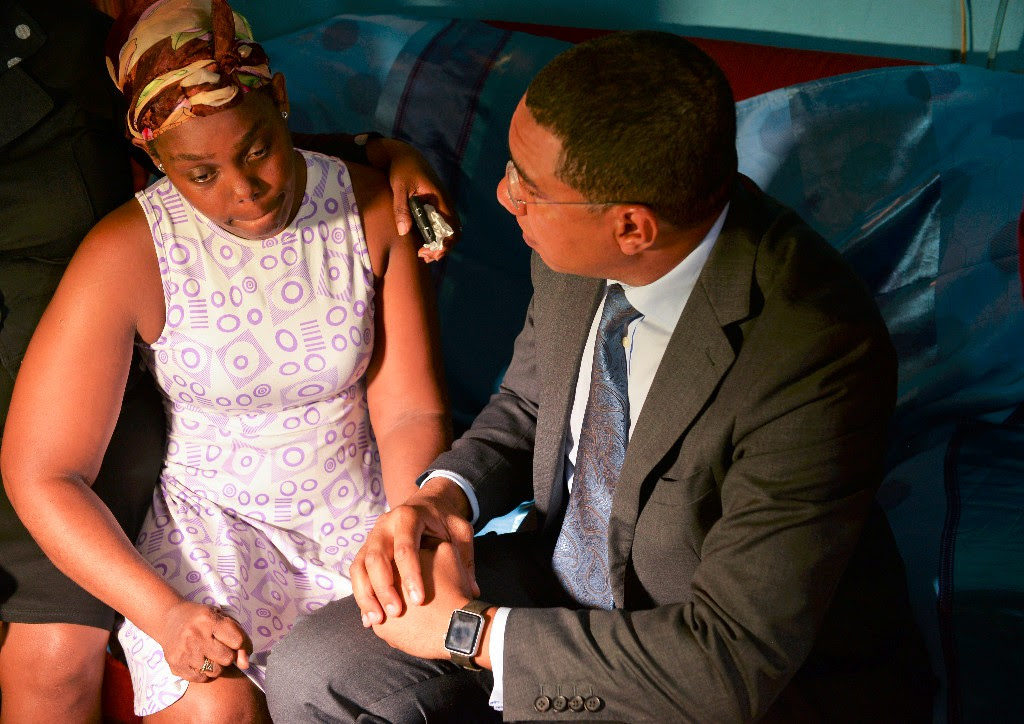 Prime Minister Andrew Holness has strongly condemned the killing of 17 -year-old Micholle Moltan.
Micholle was killed on Sunday (August 6) in her community in Arnett Gardens. Her 12- year-old sister was also shot and injured in the incident.
The prime minister says the incident represents one of the vilest attacks on our young women.
"There can be no divide on crime in the country. We all have to come together and draw a line in the sand and those with the criminals should recognize the criminals are no respecter of lives. They will turn on you one day," said Prime Minister Holness.
The Prime Minister this afternoon (August 8) visited Micholle's mother to personally offer condolences and assistance.
The Ministry of Labour and Social Security and professional counselling services have been tasked to provide assistance.
"I thought I would come here and say your daughter's death cannot be in vain. We have to put a stop to it to prevent other innocent girls and boys from being killed. This could be anybody's child. This is a great distress but we are resolved to deal with it and to support you in this time," said Prime Minister Holness.
He has called on the Police to spare no effort in investigating young Micholle's death.
The prime minister called on the members of the community to tell what they know and to cooperate with the police in bringing the perpetrators to justice.
"The wider Jamaica is very distressed and very angry and I want to reassure the country that the government is moving very quickly to have the Zones of Special Operations implemented and to ensure we bring safety, security and peace and prosperity to the Jamaican people," added Mr Holness.
–30–