Minister Chang Speaks with Investors in China
---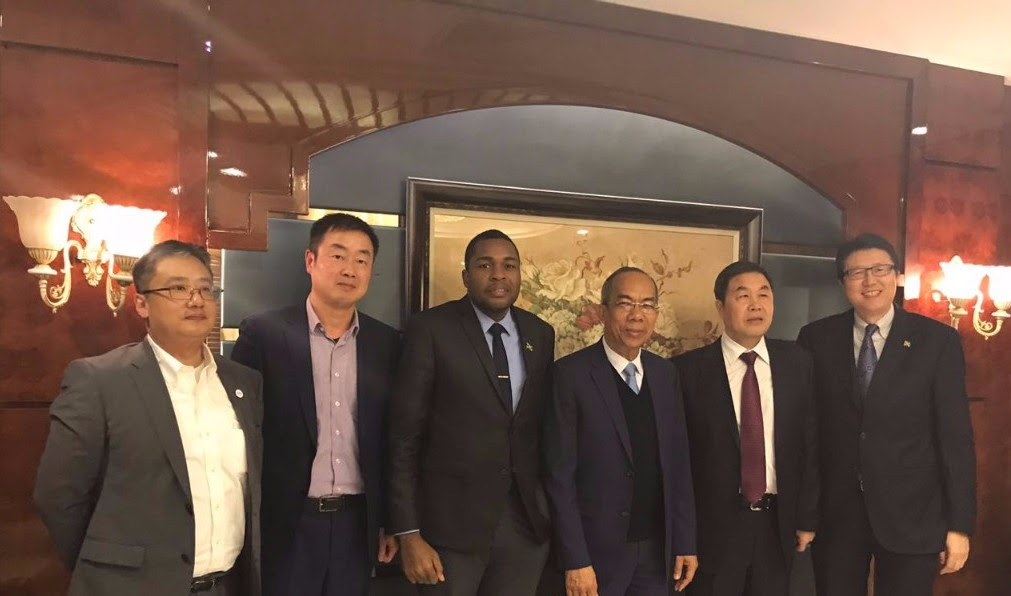 The Minister without portfolio in the Ministry of Economic Growth and Job Creation, Hon. Dr Horace Chang has held a series of discussions with officials and potential investors in China.
Minister Chang who is on a week and a half working visit to the People's Republic of China had consultations with the Chinese investors, China Harbour Engineering Company (CHEC), Jiuquan Iron & Steel Company (JISCO), operators of the ALPART bauxite plant in St. Elizabeth; and the Chinese Exim Bank.
Minister Chang and Director of Communications at the Office of the Prime Minister, Robert Morgan were invited by the Chinese Communist Party (CCP) to participate in their – Dialogue with World Political Parties High-Level Meeting in Beijing, China.
Dr Chang held discussions with President of the China Harbour Engineering Company (CHEC), Lin Yichong and Chairman of JISCO, Chen Chunming.
During the meeting with officials of JISCO and COSCO Shipping Lines Dr. Chang was updated on the company's progress at the ALPART plant and plans for further expansion and collaboration.
JISCO also told the Minister about plans to use LNG as a fuel for its alumina works as well as building a new power plant which will provide additional capacity to process alumina.  This will eventually see the plant producing 4.6 million tonnes of alumina annually.
The discussions also focused on a range of projects taking place across Jamaica including road construction, the South Coast Highway Improvement project as well as the Montego Bay Bypass and water and sewage-related projects.
In the meantime, Minister Chang made a presentation at the Conference which was attended by Xi Jinping, General Secretary of the Chinese Communist Party.
The team returns to the island on Saturday.
–30–