Miss Lou Iconic Symbol of Cultural Regeneration – PM Holness
---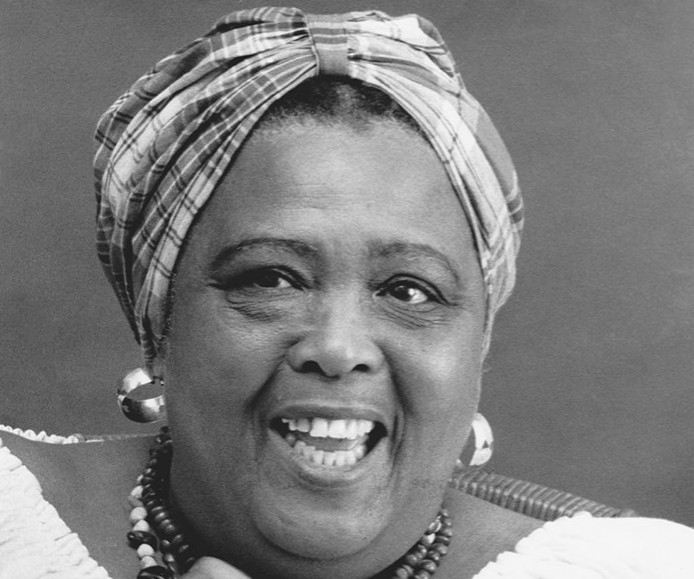 Prime Minister Holness has paid tribute to the Honourable Louise Bennett Coverley, OM, OJ, MBE, affectionately called "Miss Lou" for her pioneering work in spreading Jamaica's culture to the world.
The Prime Minister said that Miss Lou was a positive cultural Ambassador of whom all Jamaicans are proud.
Speaking at a special ceremony to mark the centenary of her birth in Gordon Town Square, St. Andrew, the Prime Minister noted that Miss Lou's significant body of cultural work is etched in history. He said Miss Lou's contribution to culture has resulted in the evolution of reggae and dancehall as forms of cultural expression.
Prime Minister Holness also noted that dancehall plays an influential role in the popularity of our country.
"I want you to understand that what we make here as a people has an impact all over the world in the highest halls of authority and power. Jamaica is there but not everything that we do is going to make it there and not everything that we claim is culture is of value and some of it is pulling us down. So, we need some more Miss Lous, some more Koffees to take our experience, put it into words so that we can reflect on it and see how we are going to use culture to build our society, our social fabric, our values, and mores," said Prime Minister Holness.
The Prime Minister said that Miss Lou's work will last for hundreds of years to come.
In that regard, the Prime Minister asserted that there are plans to market Gordon Town Square as a tourist attraction in honour of Miss Lou.
"I believe in partnership with the person who owns properties around the square, that we should now seek to improve the façade and put in place the necessary infrastructure so that if we bring tourists in our bring in our own Jamaicans our students to come and appreciate and understand the culture that they can be appropriately accommodated, that we can be hosted and they can interact with some of our works either digitally or through other forms. So, I believe that, that is the next step," said Prime Minister Holness.
In the meantime, Prime Minister Holness expressed his intention to establish special entertainment zones to foster the longevity of the culture.
"Minister Grange can tell you that two years ago, I said to her that we need to establish special entertainment zones and we need to invest in these zones, call them creative oasis, where people can go and party from sunrise to sunset to sunrise again. Where they have all the provisions necessary for security for parking and proper stage because we need to embrace it, because that is the only way that we are going to ensure that the culture does not cave in on itself because it's not everything that we call culture will have the longevity to carry from generation to generation," said Prime Minister Holness.