Morant Bay to Expect Economic Benefits From Major Infrastructure Projects
---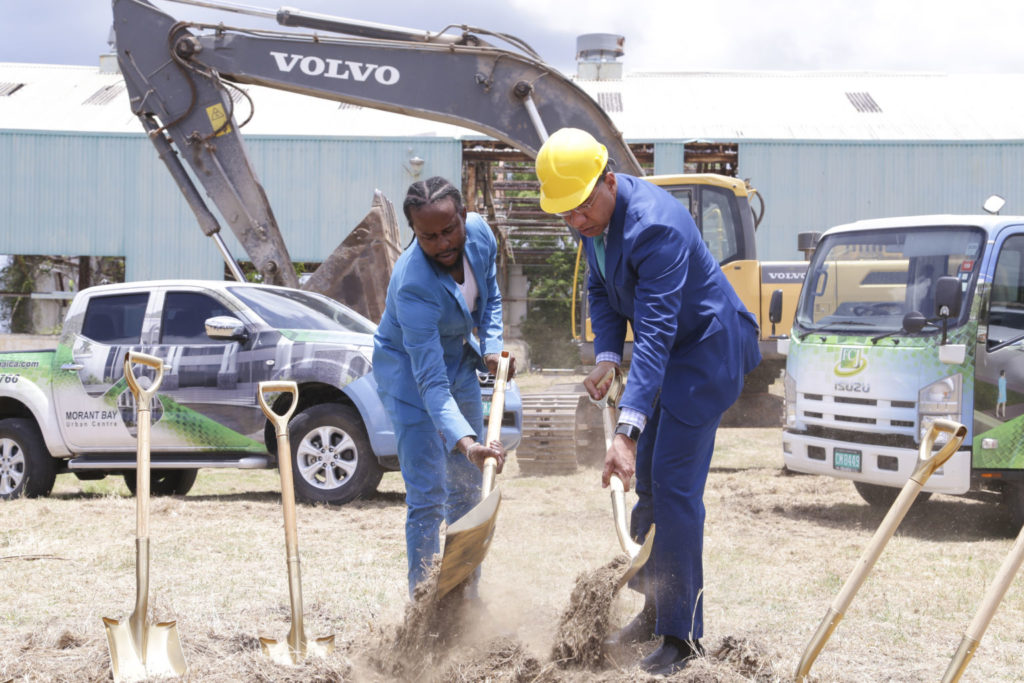 The Government is embarking on a number of important projects that will be implemented in the next three to five years that will directly impact the parish of St. Thomas and the eastern section of Jamaica.
Speaking at the historic groundbreaking ceremony for the Morant Bay Urban Centre yesterday (June 26) at the old Goodyear factory grounds in St. Thomas, Prime Minister Andrew Holness said the Government is rolling out several major infrastructure projects that will strengthen the economic benefits to the parish.
"As a Government, we decided that we are not just going to focus on the development of Kingston but we are going to develop plans for all our major townships in Jamaica, we're going to improve their infrastructure", said Prime Minister Holness.
The Projects to be implemented include:
The development of the Norman Manley International Airport through a public-private partnership concession agreement
The installation of a state-of-the-art floating barge and the construction of supporting facilities for the docking of cruise ships in Port Royal.
The Construction of a four-lane highway from Harbour View to Yallahs and the expansion of the main road from Yallahs to Port Antonio through Morant Bay to Cedar Valley.
The construction of the Morant Bay Urban Centre where all Government services will be easily accessible and efficient.
In that regard, the Prime Minister underscored that the people of St. Thomas will be able to capitalize from the tourism, mining and housing industries.
"Very soon, this area (Morant Bay) will be able to claim a part of the tourism industry in a big way but it's more than that. The investment in the road will also help the development of mining in the area. So, you will have two major industries that will carry employment and development for this area. A third will be housing, so we've already given the NHT a direction that they should start exploring lands in this area to build housing. So there are big things planned for this area", stated Prime Minister Holness.
In the meantime, Prime Minister Holness asserted that it is time that the parish of St. Thomas is given the attention it deserves.
"Prosperity is for all! Economic opportunity must be created and sustained in all our cities and rural towns and villages across Jamaica. The Morant Bay Urban Centre is a great prototype and symbol of the Government's commitment to attaining this vision of shared prosperity. The parish of St. Thomas has been left behind since the abolition of slavery. It's about time that the parish is recognized and gets the attention it deserves", said Prime Minister Holness.