Mr. Seaga's Indisputable Work and Service Deserves Recognition – PM Holness
---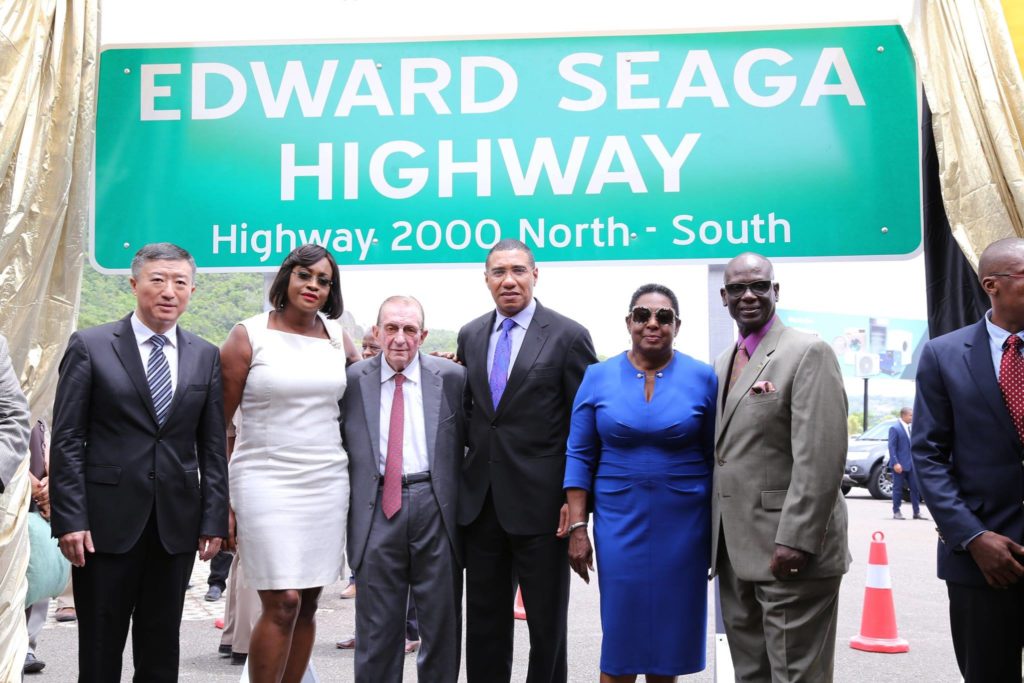 The North-South leg of Highway 2000 which links Kingston to Ocho Rios and the wider north coast of Jamaica, has been officially renamed in honour of former Prime Minister, The Most Honourable Edward Phillip George Seaga.
The Highway will now be referred to as the Edward Seaga Highway.
Prime Minister Andrew Holness officially declared the North-South Leg of Highway 2000 as the Edward Seaga Highway, yesterday (June 12).
In his keynote address, Prime Minister Holness noted that, former Prime Minister Seaga dedicated his life to conceptualising and building many national institutions and that it is an appropriate and fitting symbol to rename the Highway in his honour.
"Outside of the symbolic appropriateness, Mr Seaga's indisputable work and service deserve recognition. As we seek to build a nation there must be a space carved out in the competitive political landscape for magnanimity, respect for leaders, value for national sacrifice and certain decency in honour and public affairs," said Prime Minister Holness.
The Prime Minister called on Jamaicans to rise above partisan political ideologies and give due recognition of the work of leaders of the country.
Prime Minister Holness said there must be a space in the competitive political environment, for the country to unite and honour the work of current and former leaders.
"Our politics must rise above mean-spiritedness and the selfish sense of entitlement to the nation's assets. I wish to assure the nation, that we will continue the tradition of our great leaders in building infrastructure and building institutions. We also assure [the country] that we will recognize the work, contribution and sacrifice of those who have dedicated their lives to the development of this country regardless of political and tribal consideration," said Prime Minister Holness.
The Most Honourable Edward Seaga was Jamaica's fifth Prime Minister. He served as head of Government 1980-1989.
Former Prime Minister Seaga established the Urban Development Corporation (UDC), the Heart Trust/NTA and pioneered the development plans for Kingston and Ocho Rios.