New Life for Violet Banks – PM Holness
---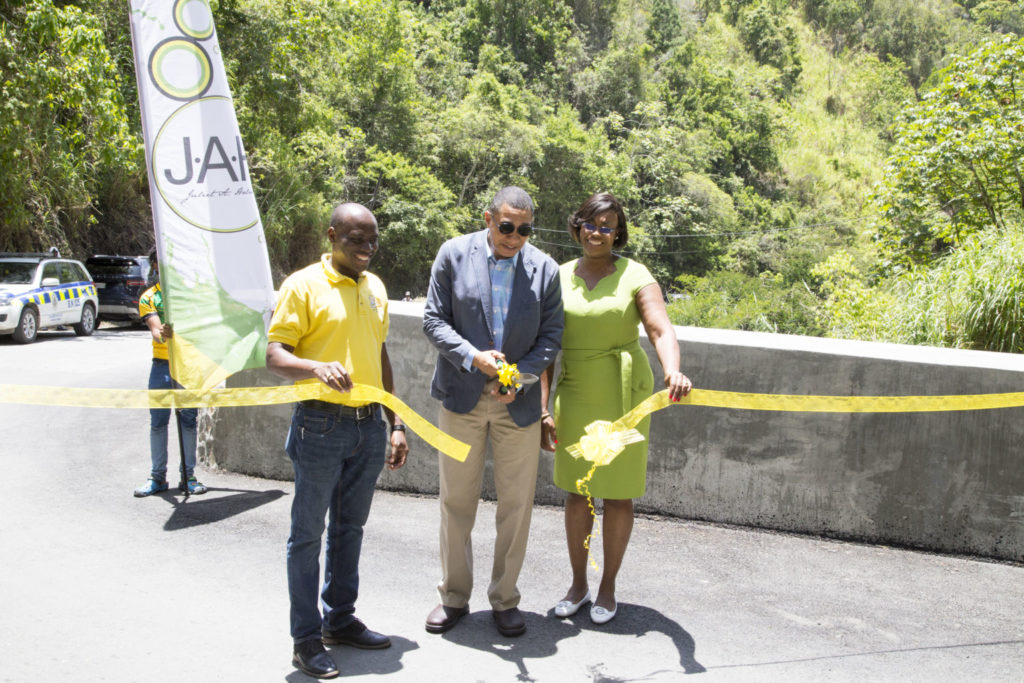 Prime Minister Holness announced that the National Works Agency (NWA) have been given strict instructions to build infrastructure that can last a hundred years to deal with weather events which are taking place more frequently.
The Prime Minister says that with the rapid shift in weather conditions as a result of climate change, the country's roads, bridges and other infrastructure must be built strong enough to withstand major weather events.
Prime Minister Holness was speaking today (Wednesday, August 21) at the official opening ceremony of the rehabilitated George River bridge located in the community of Violet Banks above Gordon Town East Rural St. Andrew.
According to Prime Minister Holness the new George River bridge provides an opening for industrial and economic benefits to East Rural St. Andrew.
While giving the main address at the opening ceremony, Prime Minister Holness said with the bridge expansion, redevelopment of Port Royal, and infrastructural work being done in East Rural St. Andrew residents will have greater access and economic activities will increase in the area.
"In improving the road conditions of Gordon Town, we have literally given new life to the economy which existed before with great potential but which I've observed for myself is now expanding greatly. Believe it or not, the tourism industry here is growing. People are coming up here now, heading up far up in the mountain for bird watching, some come for good coffee, some just come for the sightseeing and others come for the salubrious climate because it is very cool," said Prime Minister Holness.
Prime Minister Holness added that the widening of the bridge is significant as it will provide new life to activities in the area such as agriculture and construction among others.
The Prime Minister pointed out that the investment in the rehabilitated George River bridge is symbolic as it signals another action step by the Government to redevelop the country.
"The infrastructure that we are building here is to preserve the natural environment so that we can market that environment as part of our tourism offerings," said Prime Minister Holness.
In that regard, Prime Minister Holness stated that the Government is cognizant that there are several other bridges across the island that is in need of repair and that they will be addressed.
"This Government is not ignoring your plight and your demands, but we are doing what is necessary to be able to address it speedily and in a systematic way. We might not be able to do it today or tomorrow, but I am giving you my commitment that we are going to do your bridge and in short order," stated Prime Minister Holness.