Ocho Rios is the best location, says Minister Chang
---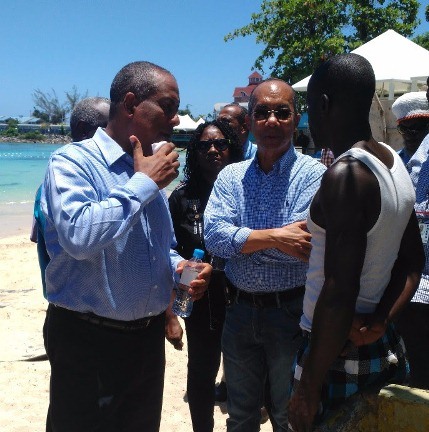 Minister without portfolio in the Ministry of Economic Growth and Job Creation, with responsibility for Water, Works and Housing, Dr. Horace Chang says Ocho Rios is the best location and the Government is committed to ensuring that it will have the capacity to entertain all the cruise ships that will dock in the area.
"I think it's obvious that for more than one reasons Ocho Rios will become the principal cruise destination in the Caribbean and we have to make every effort to bring it to the standard it should be internationally", says Dr Chang.
Minister Chang made the statement while touring sections of the waterfront in Ocho Rios, St Ann today (May 12), with President and CEO of the Port Authority, Professor Gordon Shirley.
The project which has three phases will see an upgrade of the facilities both marine and on land.
The project is estimated to cost approximately US$20 Million.
"International standards will make it very acceptable to all our visitors and also keep our local population engaged and involved in what we are doing", explained Dr Chang.
Areas to be upgraded include the Fishing Village, Reynolds Pier and reclamation of the beach.