Plan Secure Jamaica Is In Full Effect – PM Holness
---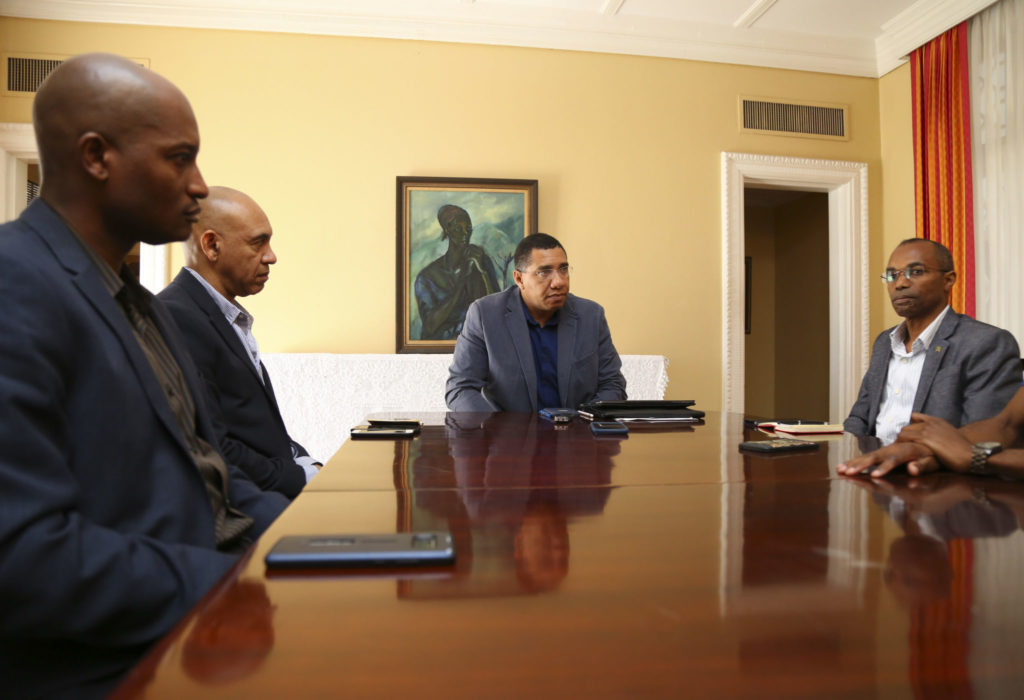 Prime Minister Andrew Holness is reassuring the Jamaican public that Plan Secure Jamaica is in full effect.
The Prime Minister has declared that the plans to reclaim control of Jamaica's security and safety followed a series of intense consultations with Security experts and stakeholders.
Prime Minister Holness underscored that two critical issues; Plan Secure Jamaica and the continuation of the Security arrangements were addressed during the intense two days of consultations with the security chiefs.
"The plans will obviously include reconfiguration of the security deployment but it will ensure that presence is maintained. It will ensure that there are operations undertaken within the context of regular policing and it will ensure that the public will continue to have a sense of safety and security particularly in those areas that have been badly affected by violence", said Prime Minister Holness.
Plan Secure Jamaica is a whole government plan which focuses effort on ten strategic subject areas. It was tabled in Parliament by Prime Minister Andrew Holness in late 2016 and it was outlined in his budget presentation in 2017/2018.
Noting his understanding of public concern about the modus operandi following the expiration of the various States of Public Emergency (SOPE), the Prime Minister reiterated his hope that the Opposition will reconsider its position.
"Hopefully we can reach to some understanding that would make the tools of the State of Public Emergency continue to be available for the benefit of the people of Jamaica", stated Prime Minister Holness.
In that regard, the Prime Minister reaffirmed the Government's commitment to securing the nation through effective strategic safety and security measures.
"We have lost an important tool, but we have not lost our motivation. The Chiefs have met, and they have committed to me and they will commit to the nation, to do as best as they can, using the regular policing powers. The country should note and bear in mind that we are not trying to use extraordinary powers as an excuse for not using regular policing powers. We're not looking for an easy way out", said PM Holness.
In the meantime, Colonel Roderick Williams from the Jamaica Defence Force has been assigned to coordinate the intensified implementation phase of Plan secure Jamaica within the Office of the National Adviser (NSA).