PM assures of local input in plans for new Parliamentary complex
---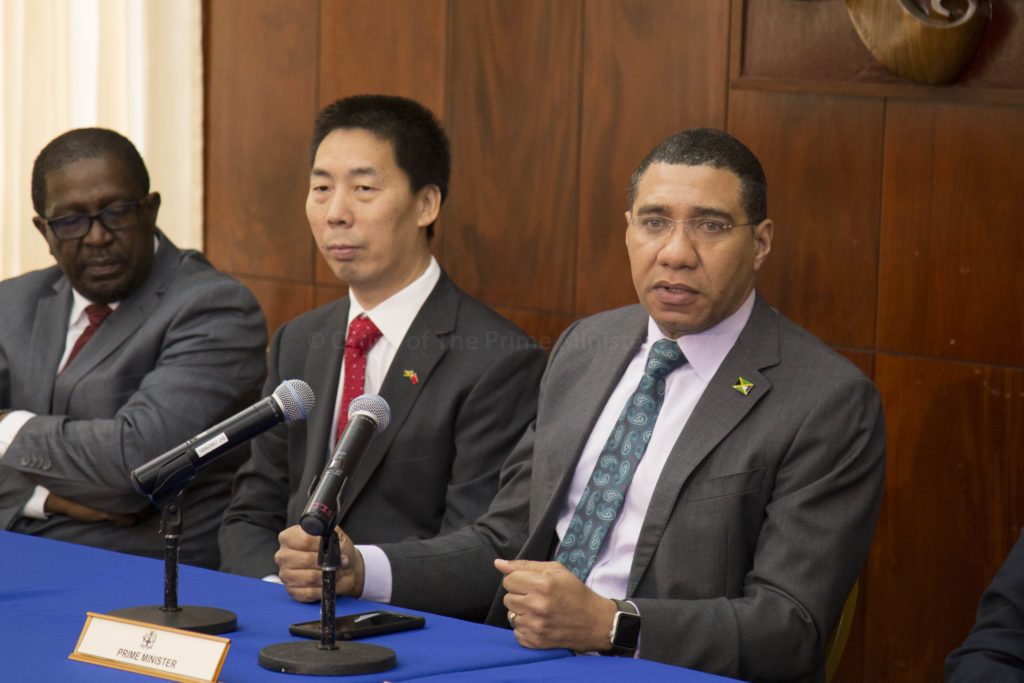 Prime Minister Andrew Holness says the plans for a new Parliamentary complex will borrow on the expertise of all relevant local skillsets.
In a statement today, the prime minister said purposeful efforts will be made to include Jamaicans in the design and execution of the project. He said this was always the intention of the Government.
"We are at a preliminary stage currently and I wish to reiterate as I said at the MOU signing that local expertise will be essential to the design and execution of the project," says Prime Minister Holness,
The design and construction of a Parliamentary complex are important to furthering the Government's commitment to rejuvenate downtown Kingston.
Under the proposed plan, there is to be the accommodation in the design of the complex for a new Parliament building on 50 acres of land as well as the use of 240 acres to construct several buildings for Government Ministries, Agencies and Departments. The development will also house commercial and residential areas. A critical component will see the revitalization of the existing residential areas.
"While we are at the extreme early stage of this project our aim and focus is for Jamaicans to build a complex that we all can be proud of; one that reflects our history, struggles, triumphs and overall journey," added the Prime Minister.
The Government last week (March 9) signed a non-binding Memorandum of Understanding with China Construction of America (South America Division) to scope the first phase of the project.
The new Parliamentary complex will be housed on the Heroes Circle lands in downtown Kingston. The Urban Development Corporation, UDC, will manage the project.
–30–
Contact: Communications Unit-OPM
Tel: 926-0244, 927-4101
Email: [email protected]
[email protected]
FB: www.facebook.com/jamaicahouse
TW: www.twitter.com/opmjamaica
Web: www.opm.gov.jm