PM Holness and Minister Tufton to Launch Caribbean Moves at UNGA
---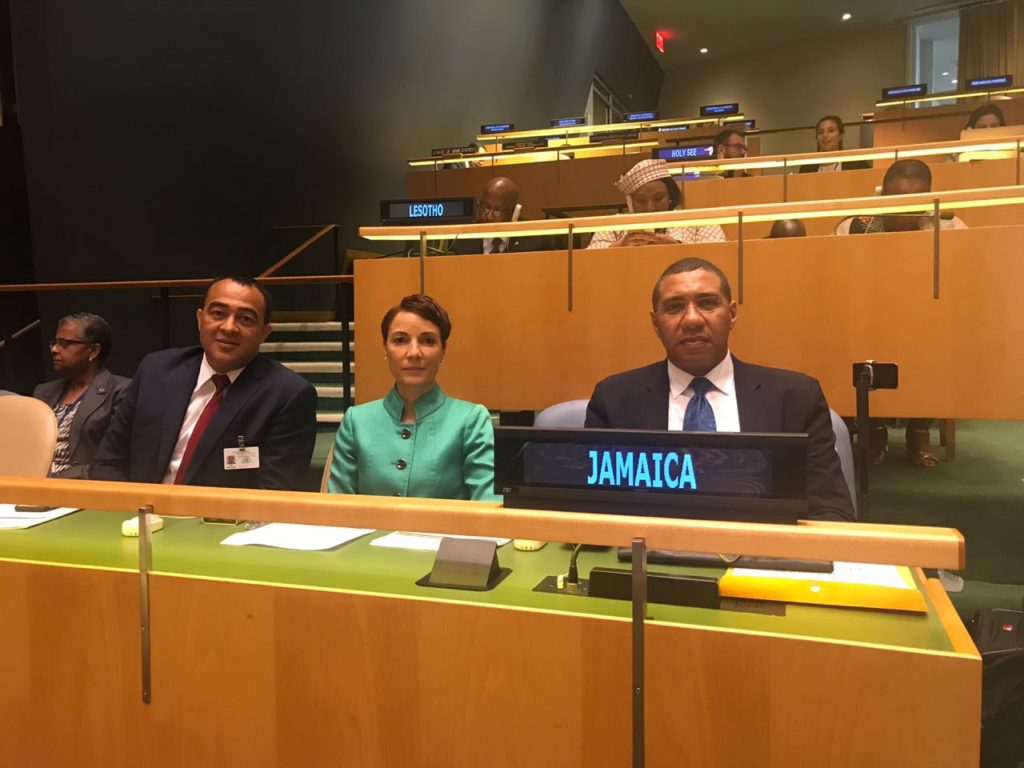 Prime Minister Andrew Holness and Health Minister Dr Hon. Christopher Tufton are expected to launch Caribbean Moves at the 73rd Session of the United General Assembly (UNGA) in New York City, United States.
Minister Tufton is also part of the Government's delegation to UNGA. His mission is to champion Jamaica's response to NCDs through Jamaica Moves.
Prime Minister Holness will chair the High-Level Breakfast event and give the opening address, at the CARICOM High-Level Breakfast Event signalling the launch of Caribbean Moves; an initiative to raise awareness to Non-Communicable Diseases (NCDs) and ways to combat the diseases.
Dr Tufton will also speak at the function which is a major move toward getting persons to be active and improve their lifestyles toward healthier habits.
In that regard, Minister Tufton will also engage the private and public sectors through a series of meetings beginning today (Monday, September 24).
The Third High-Level Meeting on the Prevention and Control of Non-Communicable Diseases (NCDs) is a major presentation as Jamaica and other nations across the world devise strategies to combat NCDs