PM Holness Announces State of Public Emergency for Sections of Kingston
---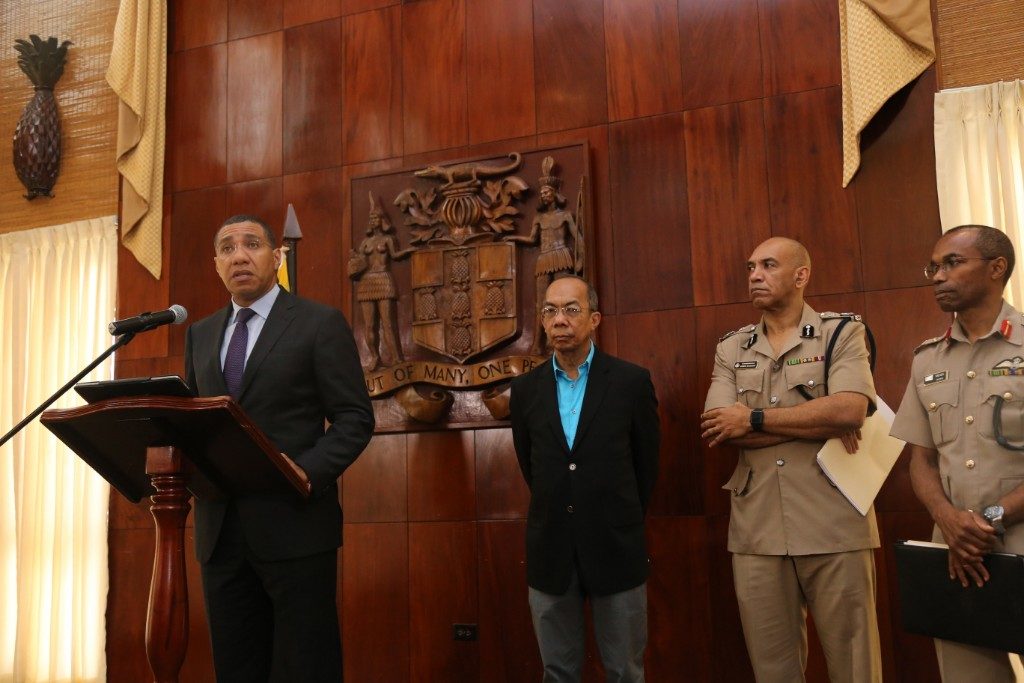 Prime Minister Andrew Holness has announced the declaration of a State of Public Emergency within specific boundaries encompassing parts of the Kingston Central, Kingston Western and St. Andrew South Police Divisions, effective today (September 23).
The areas affected are:
Central Downtown (Market & Business Districts)
Denham Town
Greenwich town
Hannah Town
Jones Town
Tivoli Gardens
Trench Town (Rose town and Arnett Gardens)
Whitefield Town
Prime Minister Holness made the announcement this morning (September 23) during a press briefing at Jamaica House.
The Prime Minister said: "The Government considers it necessary to use the extraordinary powers provided for within the state of public emergency to address long-standing and entrenched crime and public order issues which have threatened lives, curtailed business, undermined the rule of law and; have deprived citizens of their general right to live peacefully and enjoy a good quality of life".
The State of Public Emergency, which took effect at midnight, will last initially for fourteen (14) days.