PM Holness Breaks Ground for Children and Adolescent Hospital in Montego Bay
---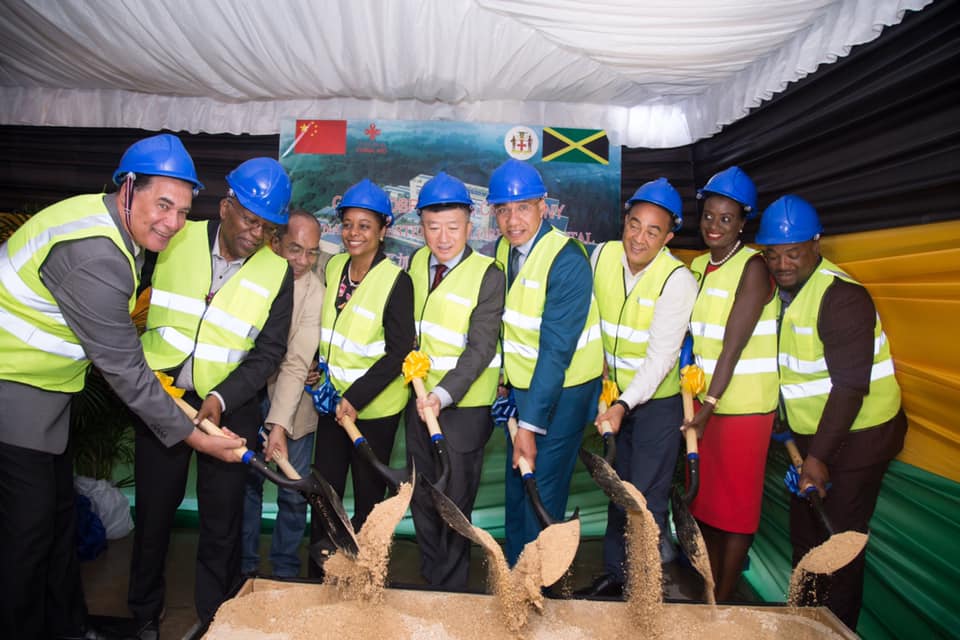 Prime Minister Andrew Holness yesterday (October 23), broke ground for the construction of the Western Children and Adolescent Hospital in Montego Bay.
Speaking at the groundbreaking ceremony, Prime Minister Andrew Holness said the construction of the Hospital will improve Jamaica's ranking on the Global Human Development Index and enhance the quality of life of citizens.
The facility, which is a gift from the People's Republic of China will be built on the grounds of the Cornwall Regional Hospital for US$43 million.
As the first of its kind in the English-speaking Caribbean, the hospital will accommodate 220 beds and serve children up to 18 years.
"On the Human Development Index, Jamaica's score is 0.732 which places us in the high human development category. Particularly, in areas of health where we are doing very well, this places us at 97 out of 189 countries ranked. Now, I am not comfortable at 97, I think we can do much better and I am confident Minister [Tufton], that in ten years, we will jump 30 places or more. This hospital that we are breaking ground for here, I am sure will move us about two or three places up," said Prime Minister Holness.
In that regard, Prime Minister Holness stated that the building will be environmentally friendly, as it will use renewable energy as a source of power.
According to Prime Minister Holness, the Jamaican Government has been comprehensive in moving the health sector forward.
"The more we invest in our social services, is the greater the development of our human and social capital. So, I am very happy to be here, to see this happen and this a major step forward. Healthcare must not be politicized, there are somethings that we must take out of the political context, and healthcare is one of them. Our democracy has worked, the leaders of the country have come to ground zero to understand, appreciate and see for themselves, the suffering of the people, explain to the people what we are doing and leave it in their hands, that is a democracy," said Prime Minister Holness.
In the meantime, The Prime Minister said he is happy to see that the Chinese are interested in investing in Jamaica as the Government seeks to make Jamaica more welcoming for investments and strengthen trade relations.
Prime Minister Holness also acknowledged former Prime Minister, Portia Simpson-Miller, for the initial work done in lobbying with the Chinese for the hospital.