PM Holness on Two Day Working Visit to Singapore
---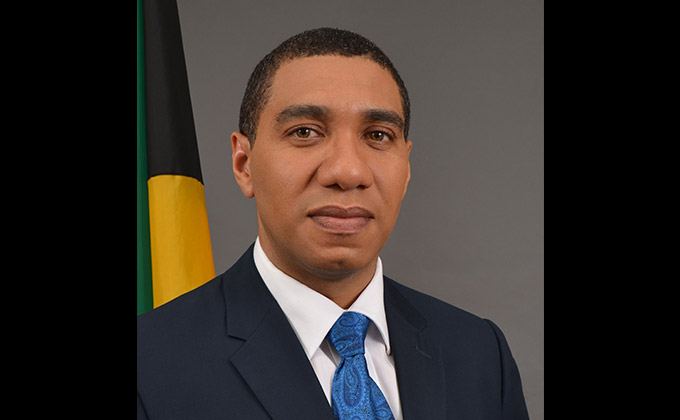 Prime Minister Andrew Holness left the island this evening (July 24) for a two-day working visit to Singapore.
During his visit, the prime minister will meet with his counterpart His Excellency Mr Lee Hsien Loong, Prime Minister of Singapore.
The visit to Singapore is part of the Government's move to explore investment and economic cooperation in several areas.
The working visit is aimed at examining best practices in Singapore and will allow the delegation to see Singapore's experience in economic development, ease of doing business, workforce planning and Singapore's experience in infrastructure development.
Prime Minister Holness will hold a series of meetings with representatives from the housing and investment sectors. He will also receive a briefing from the Urban Redevelopment Authority (URA) on urban development and city planning.
Prime Minister Holness' visit follows discussions held earlier this year with representatives from the Singapore Cooperation Enterprise, SCE, on the development of special economic zones.
The prime minister's delegation includes Ambassador Nigel Clarke, Chairman, NHT; Dr Damian Graham, General Manager, UDC; Sharon Miller, Director of Economic Affairs in the Ministry of Foreign Affairs and Foreign Trade; and Robert Morgan, Director of Communications in the Office of the Prime Minister.
The prime minister and his delegation will return to the island on July 29.
During his absence, Minister without Portfolio in the Office of the Prime Minister, Hon. Dr Horace Chang will be in charge of the government.
–30–
Contact:    Communications Unit-OPM
Tel:   926-0244, 927-4101        Email:  [email protected]/[email protected]
Website:      www.opm.gov.jm  Facebook:  www.facebook.com/jamaicahouse  Twitter:  www.twitter.com/opmjamaica