PM Holness Urges Young People to Get the Fact on NIDS
---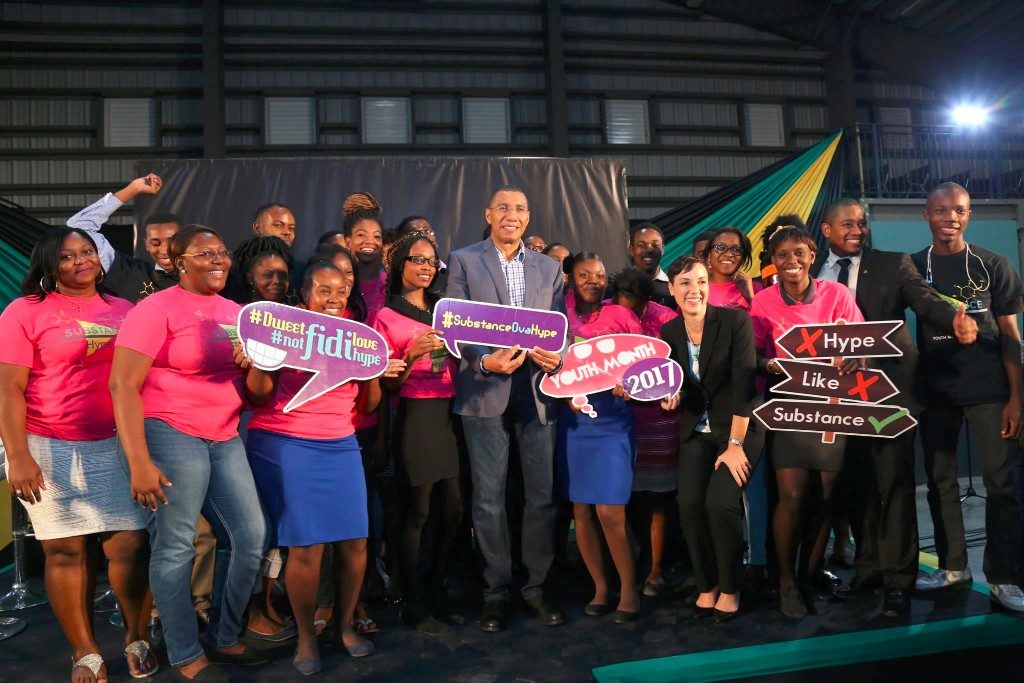 Prime Minister Andrew Holness says the Government remains committed to ensuring consultation is done on the National Identification System prior to implementation.
Speaking at the OPM Live Youth Forum at the Karl Hendricks auditorium in Kingston on Wednesday (November 29), Prime Minister Holness said he, like other Jamaicans, find common ground wanting the best for Jamaica and for the country moving forward.
Responding to questions for a wide cross-section of young people, Prime Minister Holness urged them to read the Bill for themselves and not buy into fearmongering, disingenuous, untrue and unfair comments on the legislation.
The Prime Minister said the view from some quarters in the society that not enough time was given prior to the passage of the Bill in both Houses of Parliament are dishonest.
However, he quickly pointed out that a robust programme of consultations will be done prior to Parliament approving the regulations to the NIDS Act.
He said the discussions on creating a national identification registry started from as early as 1970.
"There are 1.8 million Jamaicans who want an ID, and they give their fingerprint willingly, answering personal questions providing personal information and freely giving of their biometric, the Government has that now. What's new?" said Prime Minister Holness.
The Prime Minister chronicled the stages of the discussions and moves for a national identification to the audience pointing out that in 2002 the NIDS Bill was brought to the Parliament of Jamaica by the then Minister of Health John Junor.
He said at the time a joint select committee was named which languished and nothing happened. Mr, Holness said in 2009 former Prime Minister Bruce Golding also attempted to resurrect the Bill. And in 2012 former Prime Minister Portia Simpson Miller started the negotiation for a $64M loan to do this with the Inter-American Development Bank (IDB).
"I am not here to create a system that is going to deprive Jamaicans of their freedom. And you know what else, I am not hiding from consultation, I am here facing the questions unlike most. And I will go to every church in Jamaica, every room, every house and I will answer them because I am not trying to take away anybody's rights," said Prime Minister Holness.
The Prime Minister urged young people across Jamaica to get the facts on the NIDS and engage in the programme of consultation which will be ongoing.
The NIDS was approved by both Houses of Parliament last month.
On December 5, the NIDS Secretariat will host a Town Hall meeting at Emancipation Park in Kingston.
A website www.nidsfacts.com has also been established where accurate information on the NIDS can be accessed.
–30–