Prime Minister Holness Attends 38th Regular Meeting of the Conference of Heads of Government of CARICOM in Grenada
---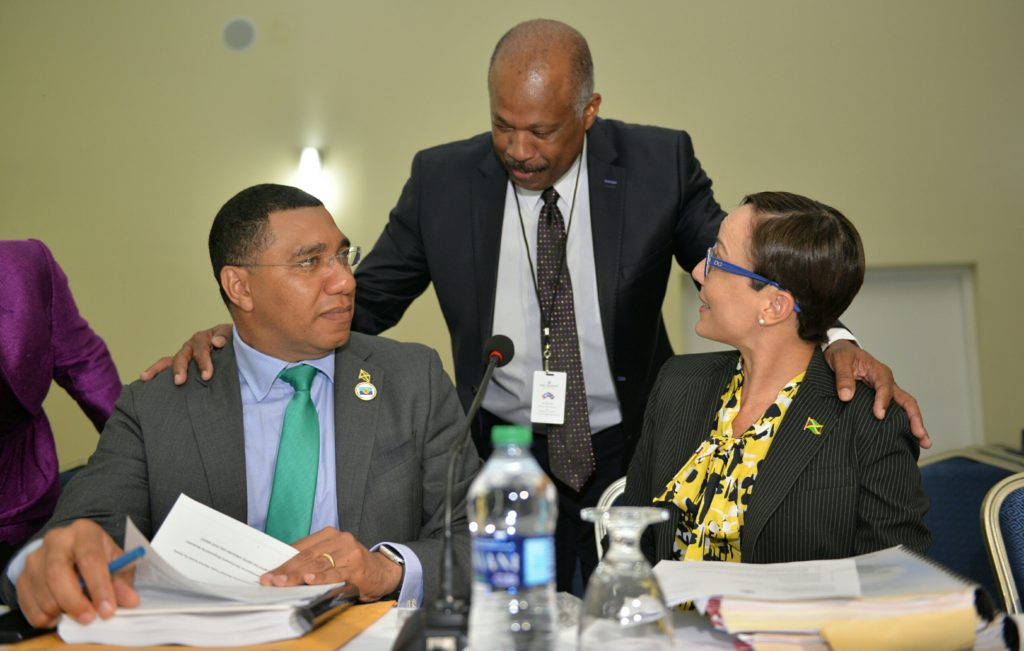 Prime Minister Andrew Holness left the island this afternoon (Monday, July 3) for the Thirty-Eighth Regular Meeting of the Conference of Heads of Government of the Caribbean Community (CARICOM) in St. George's, Grenada.
The Regular Meeting will be held under the chairmanship of Dr. the Rt. Honourable Keith Mitchell, Prime Minister of Grenada, from July 4-6.
The conference provides a forum for Heads of Government to engage in discussions on issues of critical importance to the region. It also provides an opportunity to develop innovative programmes of action in response to the challenges facing the Community in the areas of security, trade and economic development.
Jamaica's participation will allow it to underscore the country's commitment to strengthening the regional integration process, especially the implementation of the CSME, and to provide a platform from which to address the Conference on specific issues of national importance. These include:
Preparations for the hosting of the World Conference on Tourism, which is scheduled to be held in Montego Bay, in November 2017.
Outcome of the CARIFORUM Ministerial Meeting to examine CARIFORUM within the EU-CELAC Partnership and the Future of the ACP/EU Post Cotonou Relationship, which was held in Kingston from March 29-30, 2017.
Outcome of the "Caribbean Action 2030: Regional Conference on the Sustainable Development Goals", which was held from June 28- 30, 2017 in Kingston.
The Prime Minister's delegation include Senator the Honourable Kamina Johnson Smith, Minister of Foreign Affairs and Foreign Trade along with officials from the Ministry as well as Naomi Francis, Press Secretary in the Office of the Prime Minister.
During the Prime Minister's absence, Honourable Dr. Horace Chang, Minister without Portfolio in the Office of the Prime Minister will be in charge of the Government.
The Prime Minister returns to the island on Friday, July 7.