Prime Minister Launches Youth Advisory Council of Jamaica
---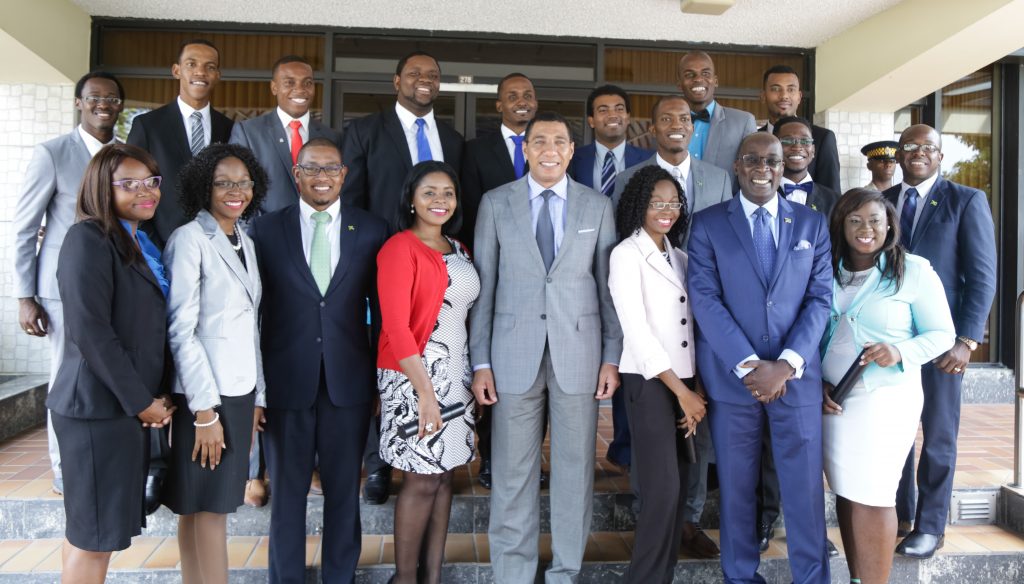 The Government today (November 22) launched the country's first ever Youth Advisory Council of Jamaica. The Council comprises 16 youth who will serve for the 2016-2018 period.
Speaking at the launch at Jamaica House, Prime Minister Andrew Holness said the new group embodies the government's commitment to treat youth as full and equal partners in the decision making process.
The Prime Minister said the government wholeheartedly supports the development of the country's youth and will place it as a key component in the national development strategy. "It is not just about talking; it is about actual results and having organizations such as the national youth advisory council," he emphasized.
According to Mr. Holness, young people represent a significant segment of the population, who will play a major role in Jamaica as it adapts to many of the challenges such as climate change and natural disasters.
He further added, "We value the positive contributions of our youth. They are the change agents and need to play a direct role in shaping and influencing programmes and policies that will affect them. It is important that they are engaged and their voices are heard."
Prime Minister Holness revealed that the Council will help to facilitate dialogue between young people and Government Ministries, Departments and Agencies. For the period 2016-17, the focus will be on the achievement of its objectives in relation to the Ministry of Education, Youth and Information and its departments and agencies. The work of the Council will be subsequently expanded to consider other policies and programmes across government.
The Youth Advisory council is chaired by UWI graduate Mr. Aubrey Stewart.
–30–
Contact:    Communications Unit-OPM
Tel:   926-0244, 927-4101        Email:  [email protected]/[email protected]
Website:      www.opm.gov.jm  Facebook:  www.facebook.com/jamaicahouse  Twitter:  www.twitter.com/opmjamaica