Prime Minister meets with Family of Slain Police Officers and US Missionaries
---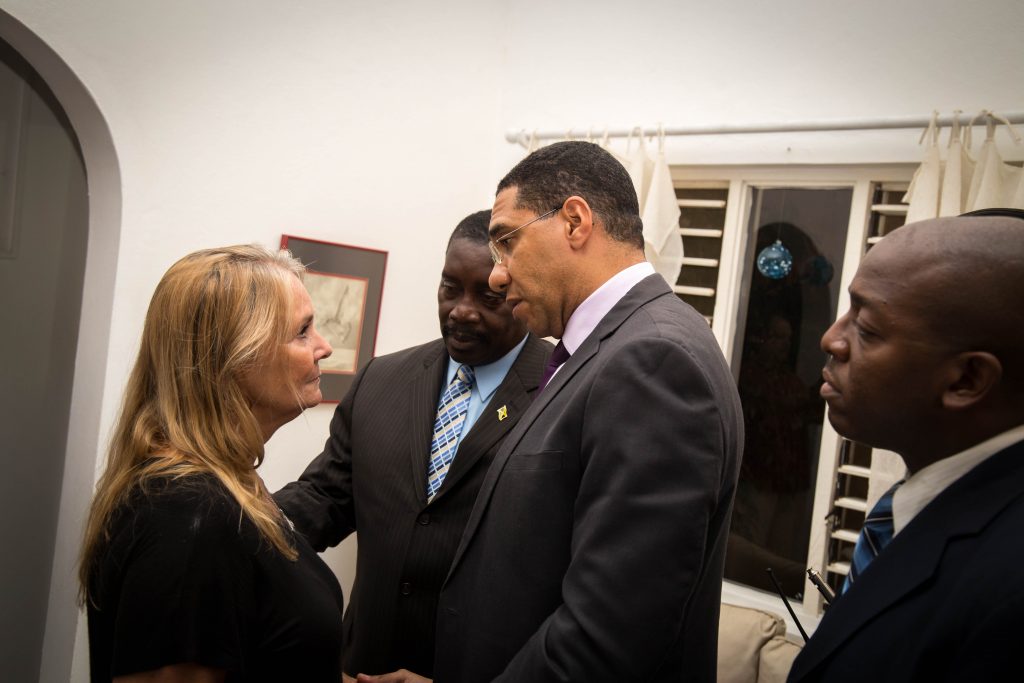 Prime Minister Andrew Holness yesterday (May 2) met with the families of slain female police Corporal Judith Williams in Franklyn Town and US Missionaries Harold Nichols and Randy Hentzel in St Mary.
The Prime Minister noted Corporal Williams was an invaluable member of the police force who dedicated her life to serving Jamaica and that the two US Missionaries gave selfless service to Jamaica for many years and demonstrated a real love for the people. "I am very saddened by these killings and wish to assure the families that we are working hard to bring the perpetrators to justice," he emphasised.
Prime Minister Holness also met with Commissioner of Police and the Minister of National Security to get an update on the current crime challenges and what is being done to address the issues.
"I have been assured that the police are using all resources available to them to find the killers. The government is supporting the police to ensure they have the tools to catch these criminals. I grieve for the families who have lost loved ones due to crime and the government is acting to ensure we, as a country, can have a safe environment," said Prime Minister Holness.