Prime Minister Reassures All Persons as State of Public Emergency is Announced in the Parish of St. James
---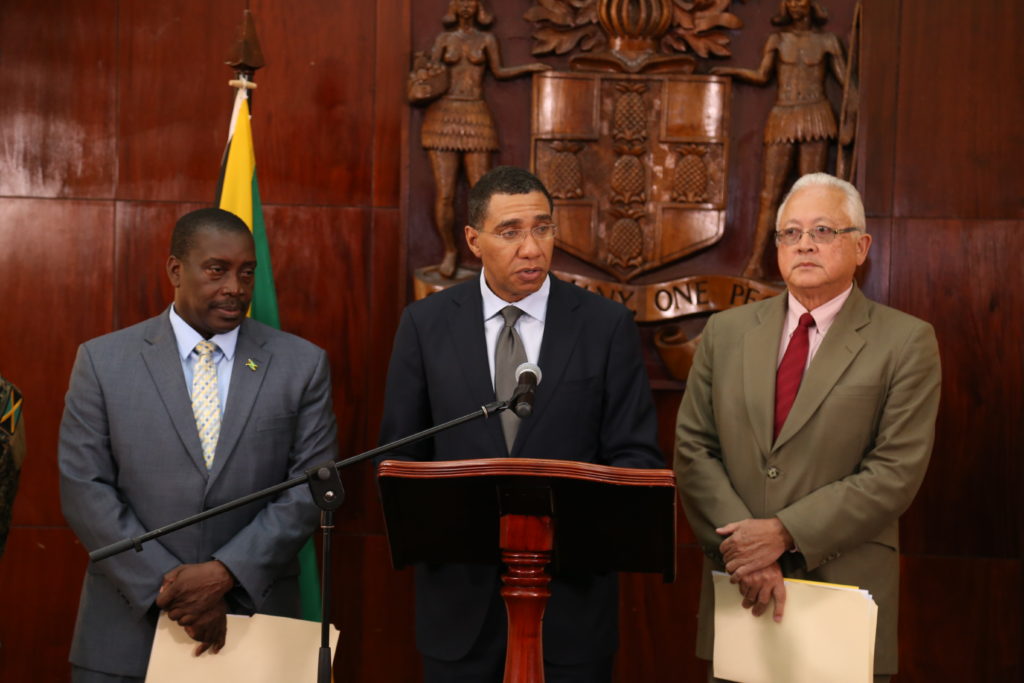 Prime Minister Andrew Holness says consideration has been given to the citizens and businesses even as the parish of St. James is now under a State of Public Emergency.
The State of Public Emergency for the Parish of St. James was announced today (January 18) during a press briefing held at Jamaica House.
Prime Minister Holness noted that the action of the Government is not arbitrary as it required a great deal of strategic planning.
"Several stakeholders have written to me to say that they are of the opinion and would support the necessary actions to bring the parish of St. James under control and restore public safety," stated Prime Minister Holness.
He reassured members of the public and business interests that the security forces will act in a way that will be a credit to Jamaica.
The proclamation declaring the State of Public Emergency for the parish of St. James took effect at midnight.
A State of Public Emergency is:
A tool to ensure enhanced security for all entering and leaving a particular geographic area.
Will ensure the enhanced security of all persons.
Law enforcement agents are trained in human rights and how to appropriately interact with all persons.
Persons may be stopped at various checkpoints.
Persons will be asked for information to verify your identity.
Persons will be asked to declare whether they have any offensive weapons or anything else to declare.
Persons will be asked to facilitate a search of their vehicle and themselves.
There is no need to modify movements as restrictions in the stated areas should not adversely impact law-abiding persons.
 All business activities will function as normal.
In the meantime, Chief of Defence Staff, Major General Rocky Meade also sought to reassure all persons.
"We ask that you cooperate with the troops. The troops have been refreshed in their training of human rights and how to engage with citizens", he explained.