Think Big and Great things will Happen – PM Holness
---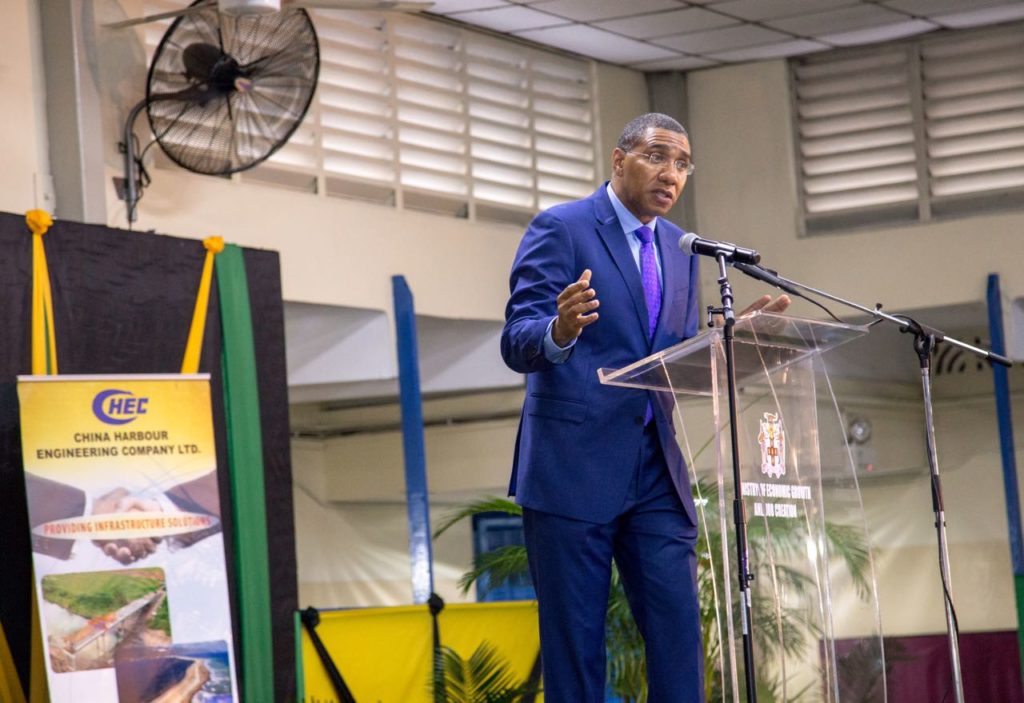 Prime Minister Andrew Holness has reaffirmed the Government's commitment to achieving five percent growth in Gross Domestic Product (GDP) in four years.
Mr Holness says the country must think big as this is the first step in doing big and great things.
"Jamaica must never lose its ambitiousness. That is what defines us, our ability to reach further than we can stretch, to speak louder than our voice. And we must never tell our children it can't be done," declared the Prime Minister.
Mr Holness also added that he is not daunted if for one quarter the country experiences a 0.1% decline in the growth rate.
"The truth is our growth figures mimic what happens in agriculture, and in the quarter that was affected, we had very serious rains. But as we transform our economy, not away from agriculture but to be less dependent on agriculture to things like developing the roads so we can actually do logistics operation, our economy will grow. Growth will come; it must happen if we continue to do the things we are doing," he expressed.
We must redouble our efforts
He continued, "We must not celebrate when we don't achieve our targets, we must redouble our efforts. We must as a nation put all our energies behind growing our economy and providing jobs," concluded Prime Minister Holness.
Prime Minister Holness officially opened the Marcus Garvey Drive roadway yesterday (October 5) at the Garmex HEART Academy in Kingston.
Under the Marcus Garvey Drive Improvement Project, approximately 2.44 Kilometres of roadway between East Avenue and Harbour Street was rehabilitated.
Approximately 40-thousand motorists can now access the six-lane highway.
–—30—-
Contact:    Communications Unit-OPM
Tel:   926-0244, 927-4101        Email:  [email protected]/[email protected]
Website:      www.opm.gov.jm  Facebook:  www.facebook.com/jamaicahouse  Twitter:  www.twitter.com/opmjamaica