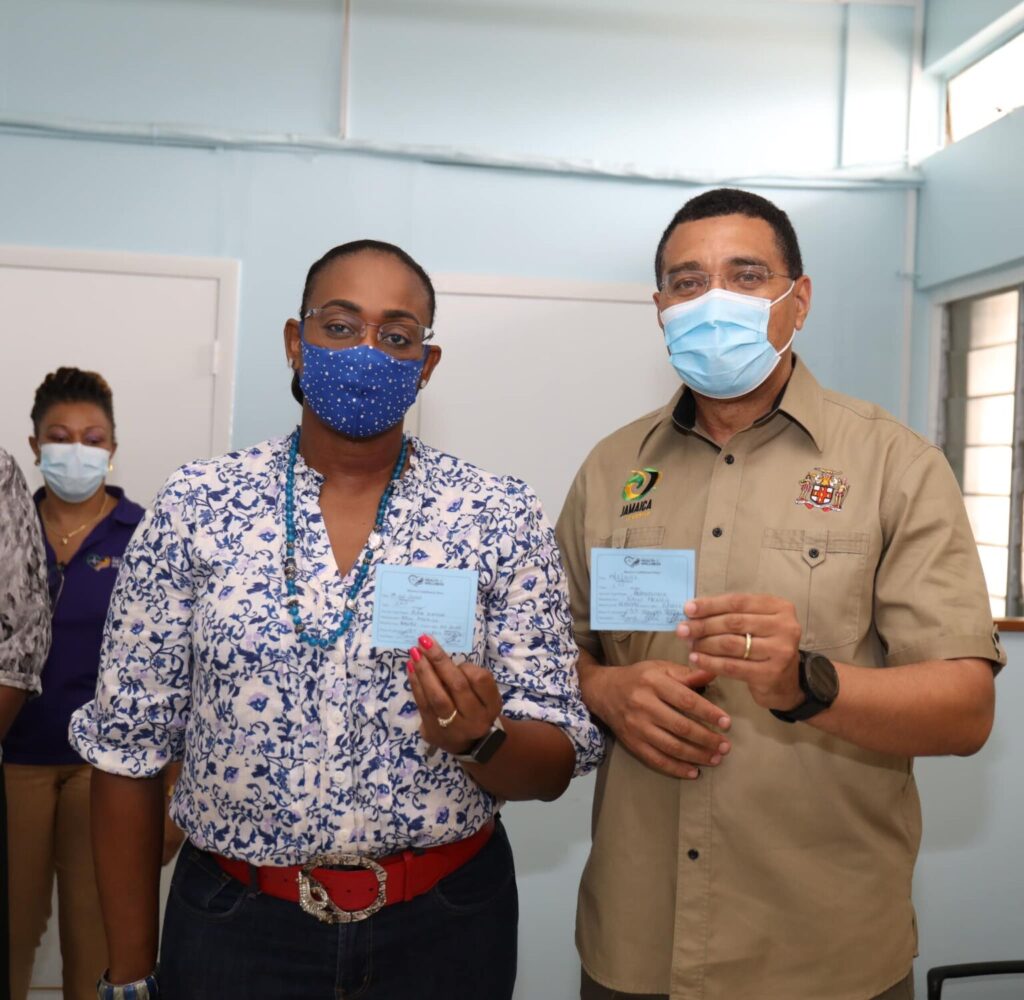 The Most Hon. Andrew Holness and the Hon. Juliet Holness received their COVID-19 AstraZeneca booster shots on Saturday, February 19, 2022, at the St. Joseph's Hospital, Deanery Road, Kingston.
The COVID-19 vaccines are proven to be safe and effective. It prevents severe illness, hospitalization, and death. As more vaccines become available, more Jamaicans are being encouraged to make arrangements to get vaccinated.
If you need help scheduling your booster shot, contact the location in which you received your previous shot. If you need to get your booster shot in a location different from where you received your previous shot, visit vaccination.moh.gov.jm or Call: 888-One-Love (663-5683).