PM Meets Incoming Canadian High Commissioner Peters
---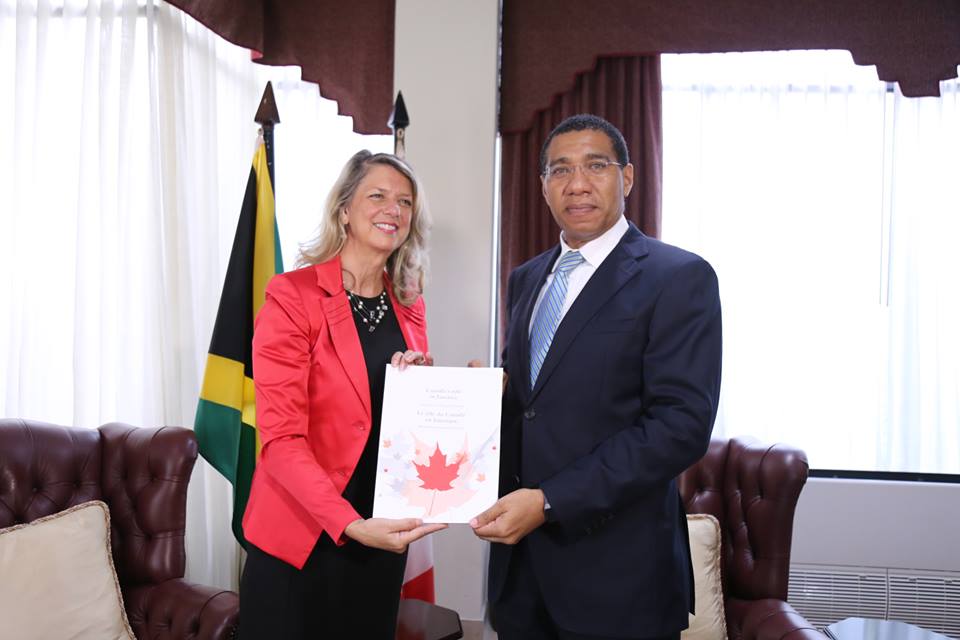 Prime Minister Andrew Holness welcomes and accepts the credentials presented to him by incoming Canadian High Commissioner H.E Laurie Peters, during a courtesy call on Tuesday, November 11 at the Office of the Prime Minister.
Prime Minister Holness said Canada has been a faithful partner to Jamaica and the country has benefitted greatly from collaborative efforts in security, trade and other areas.
He added that the country welcomed the opportunity to further collaborate and expand areas of bilateral relations with Canada during the tenure of H.E Peters in areas such as women's issues, trade, commerce and climate change as well as developing Jamaica's technical and physical capacity to help itself and our neighbours.