Jamaica's New (Polymer) Bank Notes
---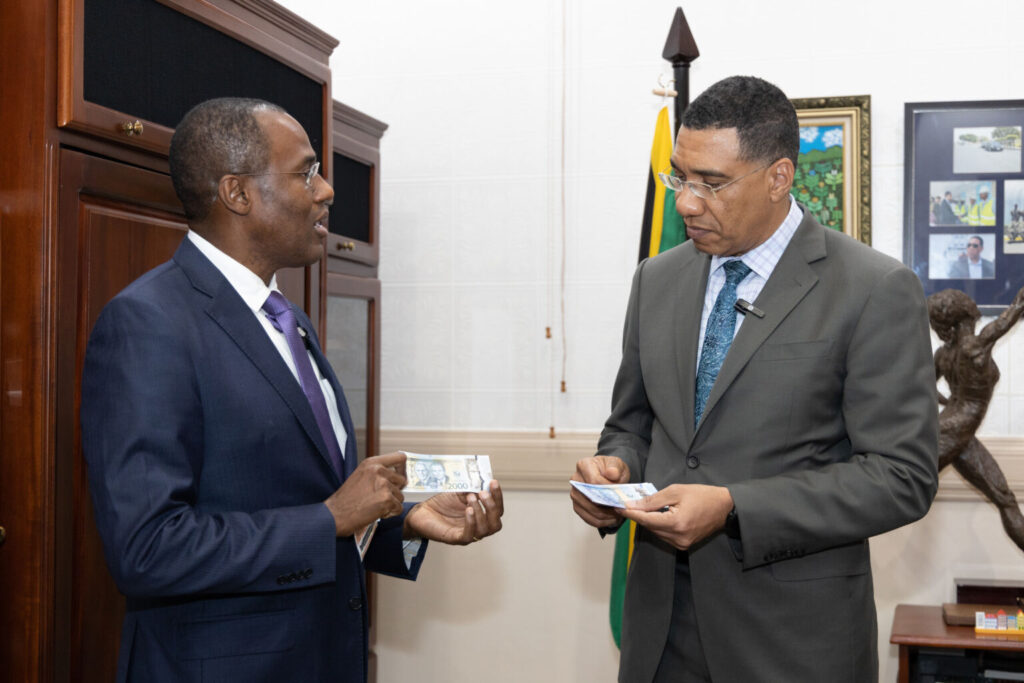 Our new (polymer) banknotes are now in circulation! I've noted that hundreds of Jamaicans have already received and exchanged the new notes and today Minister Clarke presented me with each of the new notes.
One of the most remarkable features of these new banknotes is the inclusion of raised dots, a tactile feature created to assist the visually impaired. This unique design element will enhance the sense of touch, enabling our visually impaired citizens to distinguish between different denominations.
In addition to the raised dots feature, these new banknotes possess several other security features that enhance their durability and resilience against counterfeiting. These advancements will instil greater confidence in our currency and further bolster our financial system.