Statement by the Prime The Most Honourable Andrew Holness, Prime Minister ON, MP at the UN Climate Action Summit 2019
---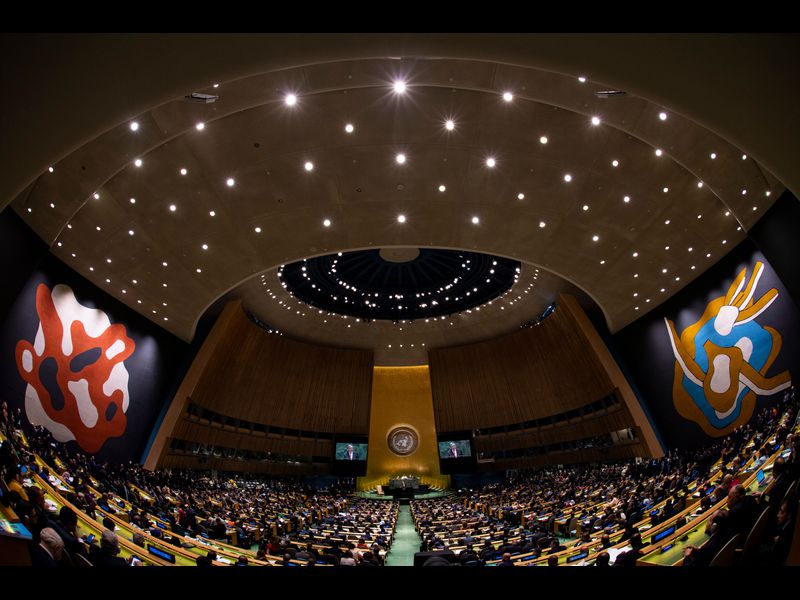 Colleagues, the global financing system requires an immediate transformation.
It must be science-based; technically appropriate; transparent and supported by accurate and inclusive tracking methodologies.
Let us look at some of these system fixes:
The PACTA Risk scenario analysis tools already applied by over 600 financial institutions worldwide, could be adopted by private investors to align their portfolios with the Paris Agreement.
The Task Force on Climate-Related Financial Disclosures should be used to better inform investors on climate-related financial risk.
Yesterday, the Principles of Responsible Banking were adopted by over 130 banks from over 45 countries, representing more than $47 trillion in assets.
In addition, 42 major central banks and supervisory authorities have come together under the Network for Greening the Financial System. We encourage increased global participation in this valuable framework.
We applaud the private sector-led Coalition for Climate Resilient Investment, which seeks to address pricing and re-distribution of climate risk. Jamaica looks forward to being one of the first countries to pilot this initiative.
On the public sector side, the Coalition of Finance Ministers for Climate Action is actively promoting increased application of fiscal policy measures in public finance.  Jamaica has joined this coalition of expert practitioners, which will improve our macro-fiscal and public debt management practices.
Jamaica's efforts to achieve fiscal discipline have not been without sacrifice by our people. It is essential therefore that we have access to innovative, low cost and flexible financing windows, to protect our hard-earned economic stability.
We therefore welcome the commitment by MDBs to mobilize a further $40 billion of climate investments from private sector investors annually by 2025.  This includes important provision of technical assistance, use of guarantees, and other de-risking instruments.  We also welcome their announcement on doubling adaptation finance to USD$18 billion annually by 2025.
We are encouraged by the pledges made yesterday at a luncheon Jamaica co-hosted with Norway for the replenishment of the GCF, and where we urged more developed countries to also double their contributions.
I close by reiterating the concern of developing countries that the delivery mechanisms for climate finance are still fragmented. The bottlenecks and gaps in the project investment value chain prevent climate finance from getting to where it is most needed.
We are encouraged, however, by new and exciting developments, such as the Closing the Investment Gap Initiative, and the Climate Investment Platform, which hold great promise and will be expanded to meet the investment and technical assistance needs of more developing countries.
Colleagues, there is no silver bullet for climate finance challenges. However, by supporting and promoting existing and new initiatives we will be taking action that the younger generation is demanding of us.