Teachers' Day Message 2016
---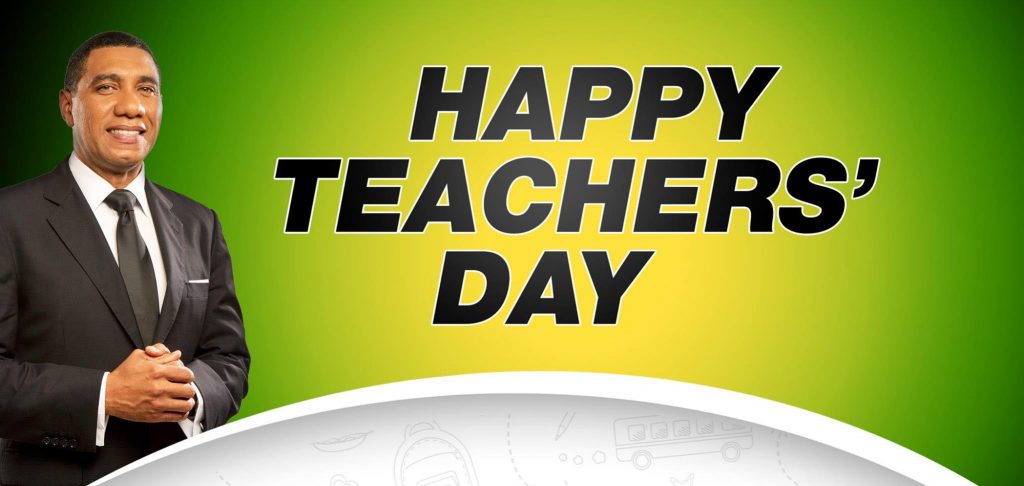 THE MOST HON. ANDREW HOLNESS, ON, MP
PRIME MINISTER
Teachers' Day Message
We join the nation in celebrating Teachers for their invaluable contribution to the growth and development of our nation.
Jamaica's global impact has been inextricably linked to the incredible job our teachers have done in nurturing and shaping the minds of our brightest leaders, some of whom have transformed industries and blazed illustrious paths locally and internationally.
The Government commends our teachers for having the best interests of children at the forefront of your minds. I am aware that your job is much more than facilitating learning. You are role models, counsellors, nutritionist and so much more; which is why we continue to partner with you in creating an improved education system.
As you celebrate your day, we express our sincere gratitude for your commitment to the awesome responsibility of providing quality education for our students and wish for you a day of affirmation and reflection.
God bless you.