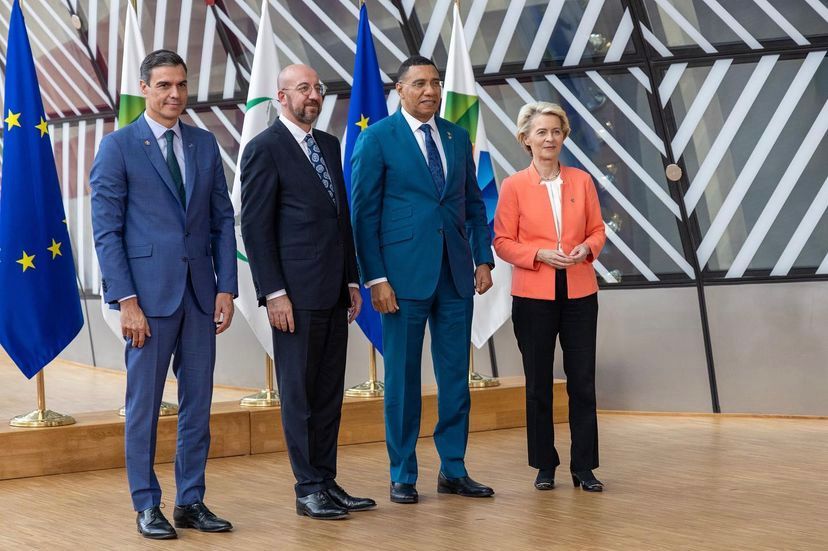 Jamaica continues to nurture partnerships with the international community as we pursue areas of mutual interest and advocate on important causes both as a nation and as a region.
As we marked the beginning of the EU-CELAC Summit, I was pleased to be welcomed by President of the European Council Charles Michel; Prime Minister of Spain, Pedro Sanchez who is the current President of the Council of the European Union; and President of the European Commission, Ursula Van Der Leyen.
Our dialogue continues.