Talks with His Excellency Han Duck-soo, Prime Minister of South Korea
---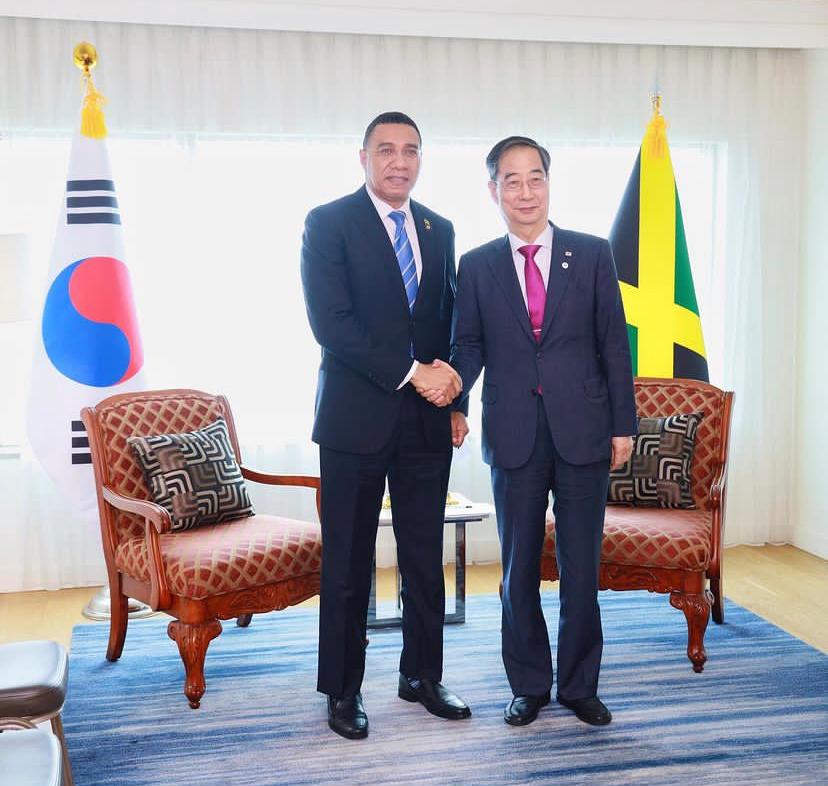 Jamaica is all about building relationships and solidifying bonds of mutual support.
Today I talked with Prime Minister of South Korea, His Excellency Han Duck-soo about renewable energy, digitization and use of technology such as cameras and security sensors that can be integrated into our national security framework, among other things.
Jamaica looks forward to cooperation and collaboration with South Korea in these and other agreed developmental projects.