Jamaica Introduces Job Descriptions for Ministers and Members of Parliament
---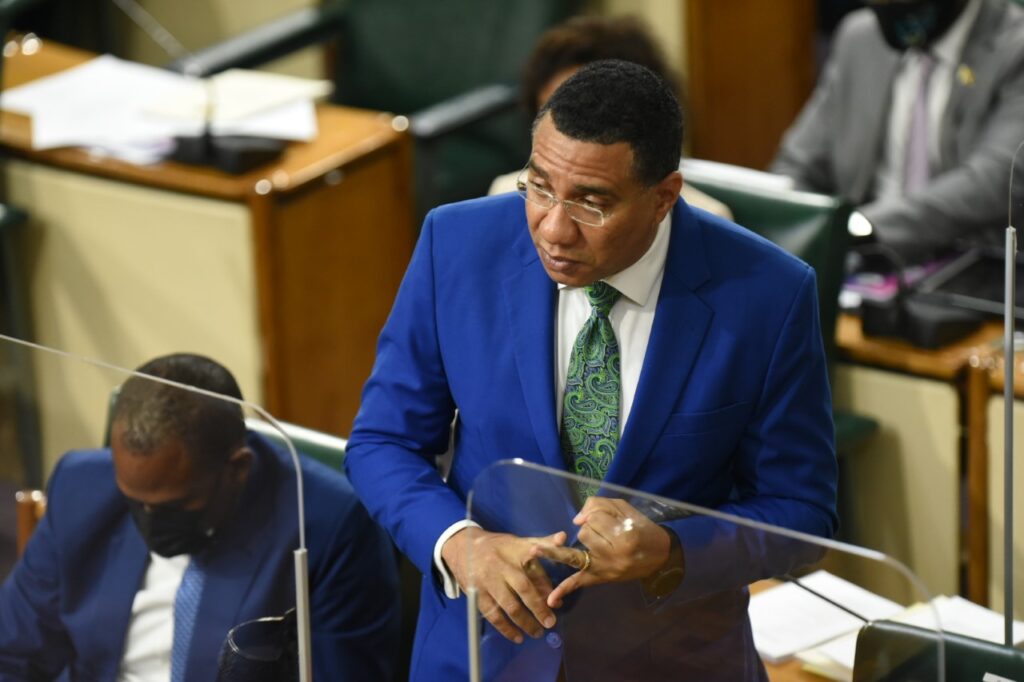 The  Government of Jamaica on Wednesday (June 21, 2023) announced a significant milestone in its ongoing efforts to reform the public sector and enhance the effectiveness of governance. Prime Minister Andrew Holness tabled a Green Paper and a Ministry Paper in Parliament with comprehensive job descriptions for Members of Parliament (MPs) and Ministers of Government.
"These job descriptions mark a crucial step forward in providing clarity, accountability, and transparency in the roles and responsibilities of our elected representatives. By clearly defining the expectations and duties of MPs and Ministers, we aim to strengthen our democratic institutions and optimize the delivery of public services to the Jamaican people," said Prime Minister Holness.
Speaking about the broader national context of public sector reform, Prime Minister Holness emphasized the government's commitment to undertaking ambitious and far-reaching programs of transformation. These encompass fiscal and monetary reforms, financial management improvements, infrastructure development, housing sector enhancements, urban space development, transportation modernization, security forces' capacity-building, education system reform, and constitutional arrangements review.
Recognizing the persistent "implementation deficit" that has hindered previous reform efforts, the government acknowledges the importance of addressing capacity issues within the public service. Over the years, Jamaica has experienced a brain drain, with talented individuals leaving the country due to perceived disparities in compensation and opportunities for growth. To overcome these challenges, the government has initiated a comprehensive restructuring of public sector compensation, with over JA$100 billion added to the wage bill to reasonably approximate market compensation.
The introduction of job descriptions for MPs and Ministers is an integral part of the government's multi-year journey to improve the efficiency and effectiveness of the public service. By attracting the best minds and talents into public service, at both the administrative and political levels, we aim to achieve the necessary transformations required for the nation's progress.
The job descriptions outline specific responsibilities, expectations, and deliverables for MPs and Ministers, ensuring that they have a clear understanding of their roles in representing the interests of the Jamaican people and driving positive change. This clarity will empower elected representatives to make informed decisions, engage in effective governance, and be accountable to the public.
The Government of Jamaica remains committed to ongoing dialogue and collaboration with public sector workers to address their concerns and reach satisfactory resolutions.
The restructuring and realignment of public sector compensation are crucial steps towards creating a more equitable and competitive remuneration system, which recognizes the value and contribution of our dedicated public servants.
The introduction of job descriptions for Ministers and MPs represents a pivotal moment in our nation's journey towards efficient governance and effective service delivery. By providing a clear framework for the roles and responsibilities of our elected representatives, Jamaica is laying the foundation for a more accountable and responsive government that works tirelessly for the betterment of all Jamaicans.