Ministry of Legal and Constitutional Affairs
---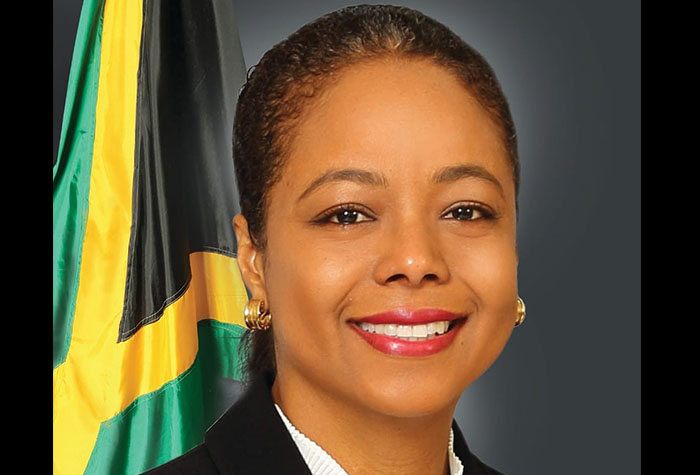 The Honourable
Marlene Malahoo Forte QC, MP, JP
---
Minister
MARLENE MALAHOO FORTE, QC, MP, JP, was appointed Minister of Legal and Constitutional Affairs in January 2022. Prior to that appointment, she became the Honourable Attorney General of Jamaica, when the Jamaica Labour Party (JLP) Andrew Holness-led Cabinet was sworn into office on 2016 March 7.  She is a third term legislator who has served […]
Get in Touch
The Permanent Secretary
Wayne Robertson (Acting)
1 Devon Road, Kingston 10
61 Constant Spring Road Kingston 10
927-9941-3, 929-8880-5 & 927-4101-3 [Phone]
More Details
The Ministry of Legal and Constitutional Affairs (MLCA) has been established to take charge of, and give focused attention to, the Government's legislative agenda and its legal and constitutional reform aspirations. The creation of the MLCA is the Government's attempt to holistically revisit the legal and constitutional infrastructure of the State and accelerate the pace of reform.
The re-write of Chapter III of the Constitution of Jamaica, with the passage of the Charter of Fundamental Rights and Freedoms over a decade ago, has been the closest we have come to any fundamental constitutional reform since Independence. This should have been followed by a comprehensive review of the Laws of Jamaica to make them compliant with the Charter, given its binding nature and the significant narrowing of the savings-clause. A major area of focus for the Ministry will be the reform of the Constitution to enable Jamaica to transition from a constitutional monarchy to a republic.
The MLCA's Legal Education responsibility will transcend the provision of monthly subventions to the Norman Manley Law School to include implementation of a robust Public Education Programme on the Laws of Jamaica to augment technocrats' knowledge and awareness of the laws which govern the operation of their entities, the legislative review process, and their role in the process. The MLCA recognises the need to improve knowledge and understanding of legislation under each Ministry's portfolio to prevent/reduce the Government's exposure to Court action and ultimately, liability, as well as to help improve confidence and integrity in government.
The purpose of the Public Education Programme on the Laws of Jamaica is to educate technocrats and all Jamaicans on the following:
The legislative process and the role of all stakeholders in the process;
The laws which govern the operations of Ministries, Departments and Agencies, and the need to comply with them;
Administrative/Public Law requirements for the exercise of statutory functions;
The Charter of Fundamental Rights and Freedoms and the role of the State in protecting people's rights;
The Government's Legal and Constitutional Reform Agendas.
The MLCA will also seek to protect the rights of the people of Jamaica which are guaranteed under the Charter of Fundamental Rights and Freedoms.