Billion Dollar Upgrading Works to be undertaken on the Greater Mandeville Water Supply System
---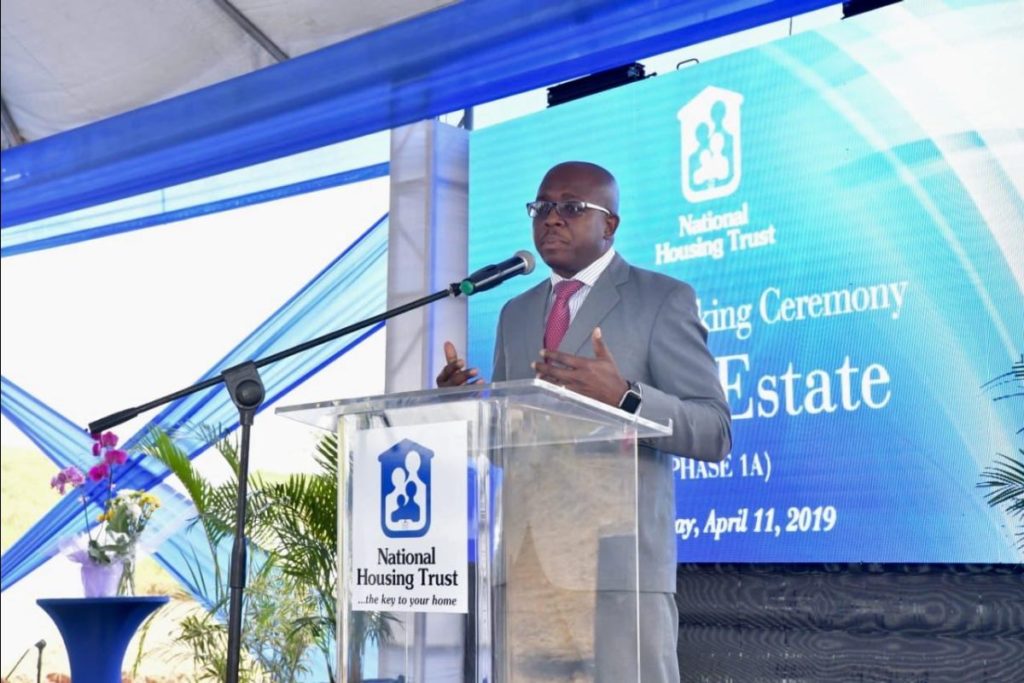 Minister with responsibility for water, Senator the Hon. Pearnel Charles Jr. says the National Housing Trust will undertake works estimated at JM$1.0 Billion to improve the Greater Mandeville Water Supply system.
Minister Charles made the announcement yesterday (Thursday, April 11) while at the ground-breaking ceremony for Perth Estate Phase 1A.
"The scope of works will upgrade the potable water supply infrastructure serving the town of Mandeville and its environs to meet the existing shortfall and provide a surplus for future developments," explained Minister Charles.
The works to be undertaken include:
General works to improve the overall system
Development of two (2) wells – Hanson & Cassava Factory- at Goshen in St. Elizabeth to produce up to 4.0 imperial million gallons per day of 'new' water
Supply and Installation of 4 No. replacement pumping equipment at the existing Gutters and Spur Tree Relift Stations
Supply and Installation of 2 No. additional pumping equipment for the Gutters and Spur Tree Relift Stations
Upgrades to the transmission and distribution network serving Mandeville
Specific Off-Site Works for Perth Housing Development
Transmission main upgrades between Kingsland Reservoir and Perth Tank
Upgrade of the 0.2M imp. gal. Perth Tank including construction of a new pumping station
Supply and install 3.0km of 250mm transmission mains from the Perth Tank to a new 0.1M imp. gal. tank at Moorland which will be equipped with a pump station dedicated to serving the Perth housing development.
The project will be implemented over the next fourteen (14) months. The project is in partnership with the National Water Commission.