Cabinet Ministers Take Responsibility to Clear Up their Cell Phone Bills
---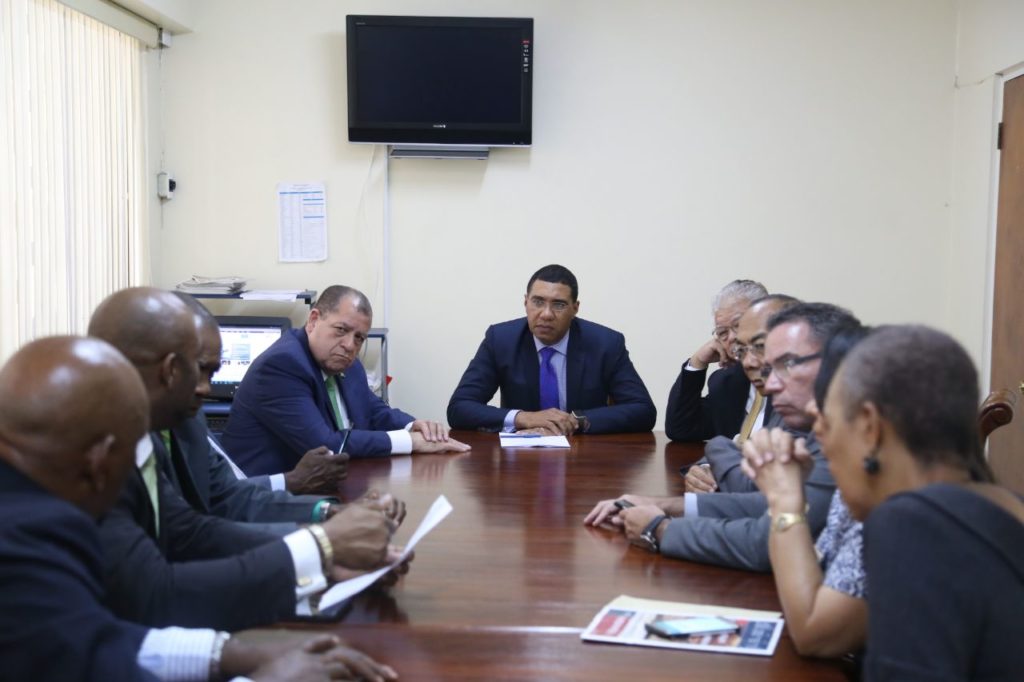 Prime Minister Andrew Holness convened a meeting of Cabinet Ministers ahead of the parliamentary session this afternoon (July 11) to discuss and review the issue of communication costs and high cellular phone bills being incurred for roaming and data charges.
The Prime Minister said the situation is unacceptable and must be addressed immediately.
During the meeting at Parliament, Prime Minister Holness ordered an audit of all cell phone bills of Ministers and State Ministers. This is to confirm the accuracy of information in the public domain.
Coming from the meeting, it was acknowledged that there was no standard, clear and consistent policy being applied across government regarding the treatment of communication expenses for Ministers and Ministers of State.
The Prime Minister has therefore directed the Ministry of Finance to review and report on the respective policies for the provision of communication services including cell phones, operating in the various Ministries. This is to allow Cabinet to make a comprehensive decision on how communication services and expenses for Ministers are treated.
In the interim, the Prime Minister directed that cellular phone expenses be capped. The Ministry of Finance has been tasked to advise the Prime Minister, within a week, on the appropriate amount for the cap to be paid by each ministry for the Minister's cellular phone bills. Any amount exceeding the cap should, therefore, be the responsibility of the respective Ministers unless otherwise approved by the Permanent Secretary.
The Cabinet members have agreed that public concerns about the level of some bills are valid.
In furtherance of their Ministerial responsibility to be frugal with the public purse, notwithstanding that most of the costs incurred would have been in pursuit of the Government's business, they have committed to reimburse the Government retroactively the difference between the actual bill and the capped amount to be determined and imposed.
In the meantime, the Minister of Science, Energy and Technology is being mandated to enter into discussions with telecommunications providers to devise standard cell phone and data packages for Government Ministers.
The Prime Minister received the commitment of the Cabinet to ensure that the greatest care is exercised in the discharge of their duties and the use of public resource.
–30–
Contact:    Communications Unit-OPM
Tel:   926-0244, 927-4101        Email:  [email protected]/[email protected]
Website:      www.opm.gov.jm  Facebook:  www.facebook.com/jamaicahouse  Twitter:  www.twitter.com/opmjamaica