Do Not Let History Repeat Itself – PM Holness
---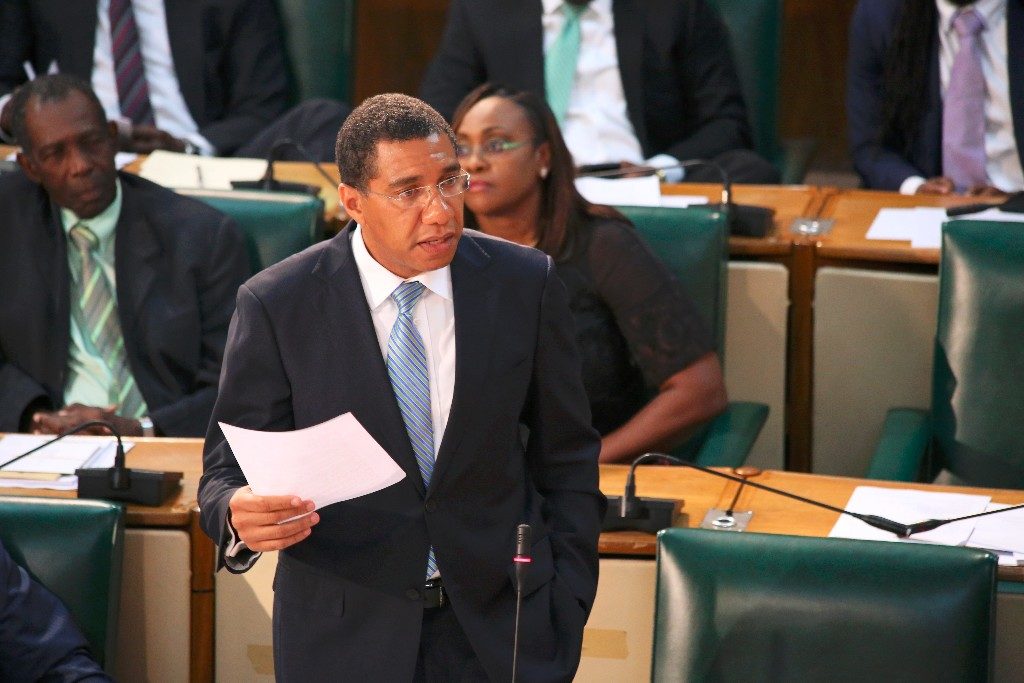 Prime Minister Andrew Holness has said the Government will not give up its strategic intent to combat crime in the country.
The Prime Minister's response comes on the heels of Opposition's position of not supporting the extension of the St. James State of Emergency [SOE] beyond the current request to be brought to Parliament.
"We fell into that trap in 2010 when we were not able to get the support of the opposition to extend the state of emergency which was called then. Unfortunately I'm seeing where a similar situation is likely to play out based on the declaration made by the leader of the Opposition recently. My advice to the Leader of the Opposition is, do not let history repeat itself. Do not throw away the opportunity that we have as a country, to once and for all bring the crime monster to heal," stressed Prime Minister Holness.
Speaking in Montego Bay, St. James on the weekend, Mr. Holness said while the security forces remain committed to the task the SOE cannot address the propensity [of criminals] to commit crimes.
"There are still violence producers sitting in waiting. We still have organized criminals who feel that the government doesn't have the stick-to-itiveness [perseverance] to stay with the strategies put into fight crime that eventually we will call it off and then they will have free rein once again," said Prime Minister Holness.
He also said that the SOE is not to be labelled a public relations exercise.
"We are actually using these extraordinary powers to degrade the capacity and remove the opportunity of the criminals," stated Mr. Holness.
The Prime Minister further stated the Government is confident that, at the end of the use of extraordinary powers, the three main threats to the stability of the St. James economy would be eroded.
In the meantime Mr. Holness assured the residents of St. James that the Government will utilize all measures in law to stem crime.
"I wish to assure u the good [residents] of St. James that the government that I lead will find every single measure within the law to ensure that the fight against crime is not derailed with or without the support of the opposition. The support that really matters is your support and therefore I urge u to use your voice, use your social media, and use letters to editor, telephone calls to those you know, to ensure that political pressure is brought to bare on the Opposition to support your fight against crime. Let them feel the heat," expressed Mr. Holness.