Government Seeking to place its Shares in JPS on Stock Market
---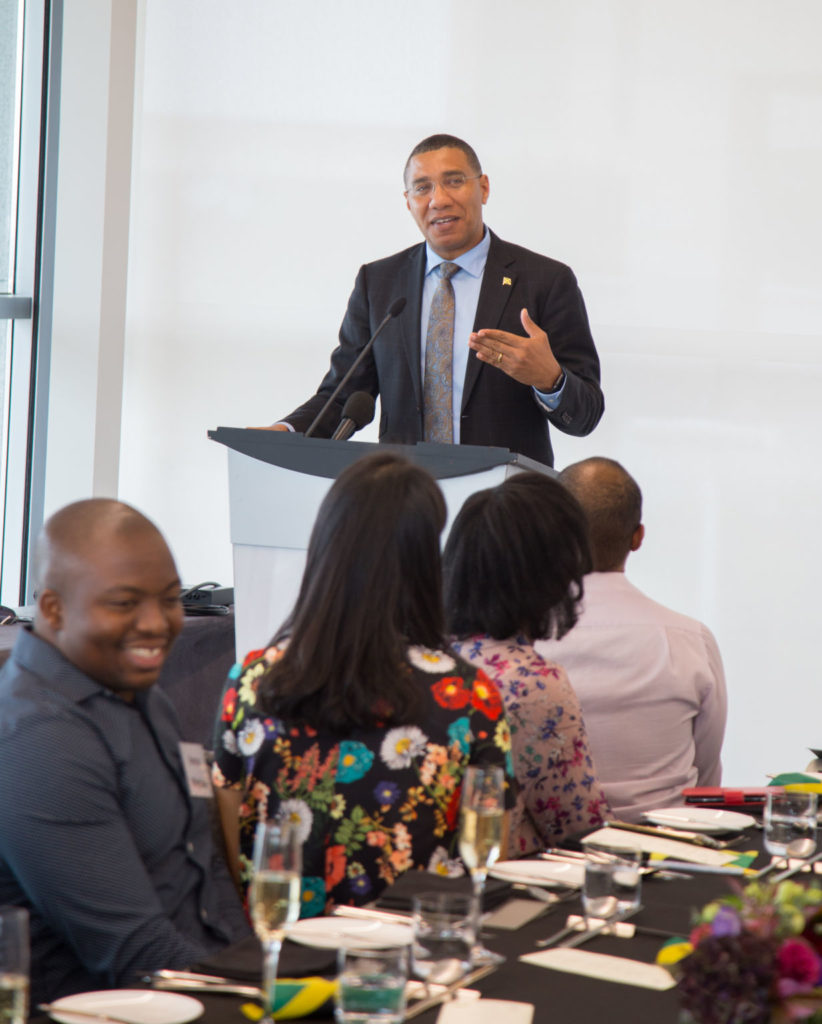 The Government will place its 19-percent stake in the Jamaica Public Service Company (JPS) on the Jamaica Stock Exchange (JSE).
Prime Minister Andrew Holness made the revelation on Sunday (October 6) while addressing the Jamaican/Korean Association in Incheon Korea.
According to Prime Minister Holness putting the Government's shares in JPS on the stock market will broaden the ownership base and increase the value of the light and power company.
"The Government owns 19% of JPS and the Government intends to place that 19% on the stock market and will be selling those shares. So, the ordinary Jamaican will be able to participate and buy those shares and I am certain that that is going to increase the value of the company. So, if you are here in Korea lookout for it, you might want to participate and buy some shares in JPS," said Prime Minister Holness.
The Prime Minister Holness said, the presence of investors from the Korea East-West Power Company has resulted in major improvements in the JPS.
"We note as well, that we have investors from Korea East-West Power in Jamaica in our major utility, the Jamaica Public Service, and as a result of that investment, the JPS has improved its capabilities in significant ways. Recently I was with their [JPS] president, Emanuel DaRosa, and we were speaking about increasing JPS's generation and ability to accept more green energy. The discussion was about increasing the storage capacity for JPS and so I know that somewhere down the road there might be even greater investment in expanding JPS's storage capacity to allow for more green energy to be used in its transmission," said Prime Minister Holness.
In that regard, Prime Minister Holness stated that Jamaica is well on its way to reaching its target in renewables of 30% by 2030.
Moreover, the Prime Minister contended that the JPS is the most modern utility company in the entire Caribbean now that it has replaced more than 50% of its generating capacity and moved from petroleum oil to natural gas.
In the meantime, Prime Minister Holness noted that Jamaica has made major improvements in reducing its debt to Gross Domestic Product (GDP) from 149% to 95%. The Prime Minister says he is confident that the debt to GDP will be further reduced to the targeted 60%.
In closing his presentation in Korea to the Jamaican/Korean Association, Prime Minister Holness encouraged them to be Ambassadors for Jamaican tourism as a means of improving the tourism trade between Jamaica and Korea.