Government to make Emergency Funding Available to Assist Recovery Effort in Flood Ravaged Montego Bay
---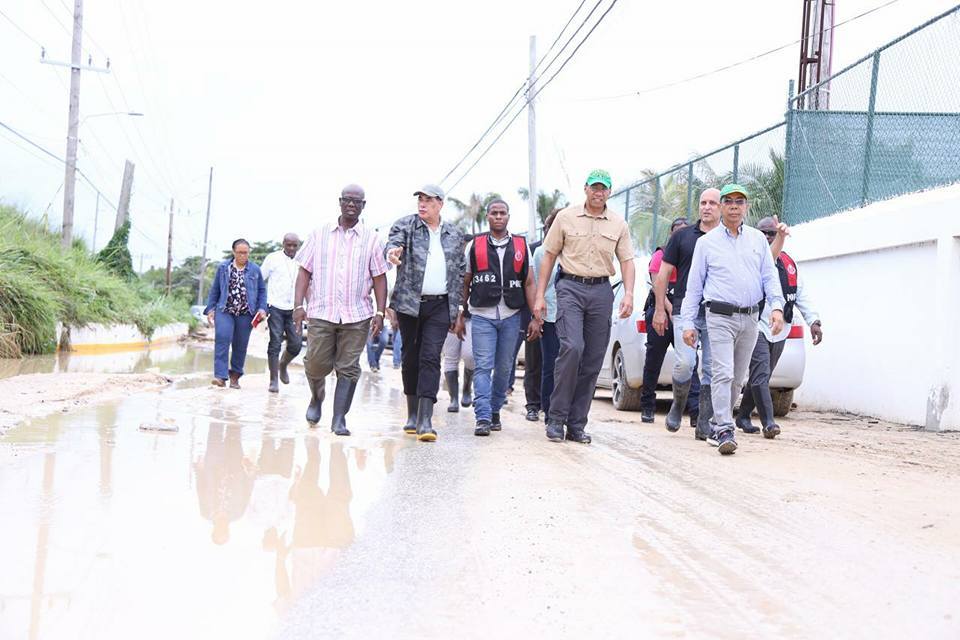 The Government has committed to provide emergency funding to assist in the recovery effort in Montego Bay, which was severely affected by heavy rainfall yesterday (November 22). Already $20 million has been identified and will be made immediately available.
Prime Minister Andrew Holness said the city of Montego Bay received three and a half inches of rainfall for over 4 hours that resulted in extensive damage to both private and public infrastructure. There has been no recorded loss of life.
Speaking at a press conference today (November 23) at the St. James Municipal Corporation following a tour of the affected areas, Prime Minister Holness said, "We will have to make some allocations from the budget. There will be some emergency allocation. Recently in Parliament I announced there would be some programme of patching; we will have to now take a second look at the supplementary estimates that we intended to table in Parliament next week because this will call for some additional funding."
The Prime Minister noted that the significant weather event brings into sharp focus the great threat of climate change and is calling for persons to become more aware of the issue.
He further declared that intense weather events are becoming more frequent and government must put in place measures, such as building with greater capacity, to mitigate the effects of natural disasters.
Prime Minister Holness stated that "Our behaviour is somehow linked to these kinds of intense weather event. The issue is how do we build the infrastructure and treat the infrastructure to prevent the devastating effect of heavy rainfall."
He added: "Government will now have to find resources to expand gullies, to pave areas that are not paved and there's the issue of where people choose to live. Living on the banks of the gully should not be a place where people choose to live. We need to get our citizens to start acting responsibly".
Noting that the tourism sector has not been affected significantly, the Prime Minister said Montego Bay is still open for business and the people have shown an incredible resilience of spirit.
Mr Holness urged the Parish Council to ensure that all blocked drains are cleared.
He also applauded the Municipal Corporation for their incredible response in the clean-up effort. "They have mobilized equipment and they have mobilized people and I see the great effort being made and I am expecting that within another two or three days we will be back to normal providing there's no more phenomenal weather event to affect the people of Montego Bay", the Prime Minister said.
–30–