Inter-Agency Collaboration Will Improve Efficiency – Minister Charles
---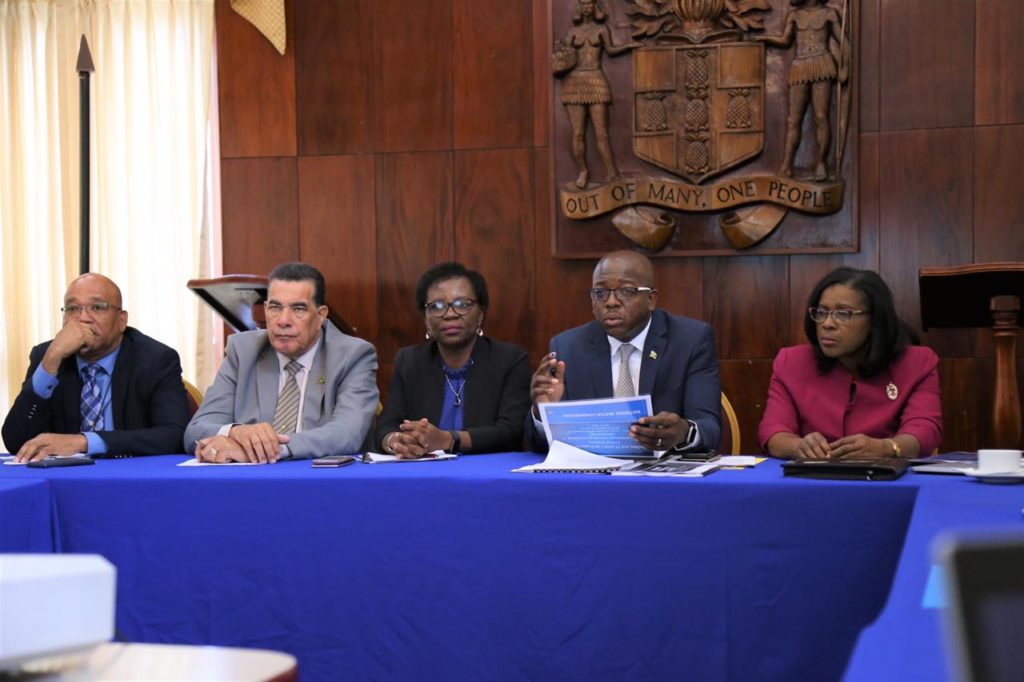 Minister with responsibility for Water, Housing and Infrastructure, Senator the Hon. Pearnel Charles Jr. says strategic alignment and collaboration across agencies will improve efficiency and provide sustainable solutions.
At a Heads of Agencies meeting, held on Tuesday (April 9) at Jamaica House, Minister Charles Jr. encouraged full inter-agency collaboration.
"Connectivity of agencies is critical. Agencies must understand each other's strategic direction and collaborate so that the Government's development strategies can be enhanced. This type of collaboration will increase our ability to achieve sustainable solutions", stated Minister Charles.
He added that ad hoc implementation of programmes will thwart the Government's efforts to provide sustainable solutions in critical areas of development.
Minister Charles Jr. also reminded the Chairmen and Heads of Agencies of the importance of good governance.
"All Boards must be guided by the principles of good governance in accordance with the Government's thrust toward transparency and accountability", explained Senator Charles.
Updates were received from the Rural Water Supply Limited, National Water Commission, Water Resources Authority, National Road Operating and Construction Company, Urban Development Corporation, Port Authority of Jamaica, Commission of Strata Corporations & Real Estate Board, Housing Agency of Jamaica, Jamaica Mortgage Bank and the Rent Assessment Board.
Senator Charles Jr. assumed duties as Minister without Portfolio in the Ministry of Economic Growth and Job Creation on March 25, 2019.