Issue of Crime and Violence must be taken to the Pulpit – PM Holness
---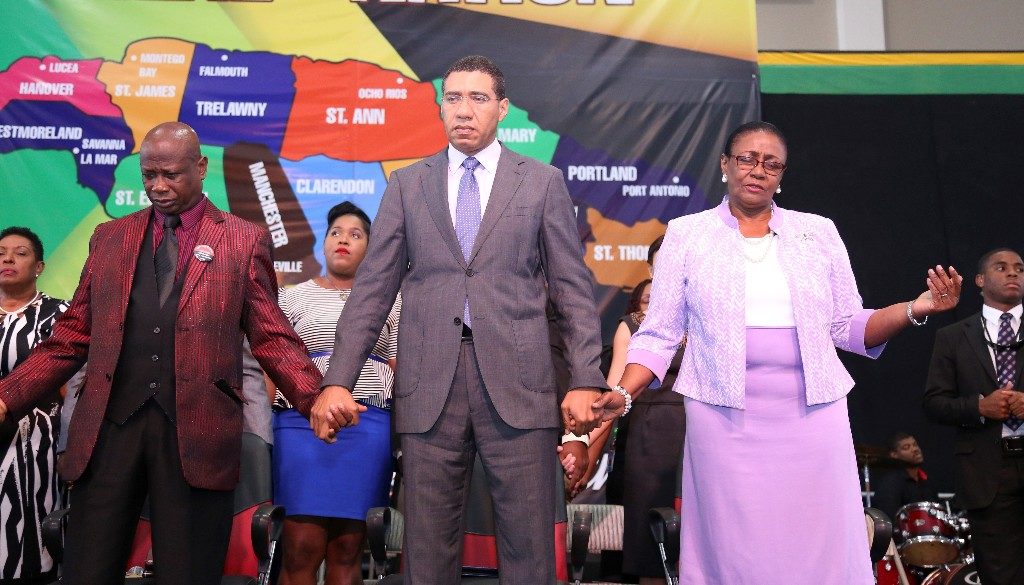 Prime Minister Andrew Holness has once again urged the Church to be advocates in the fight against crime and violence.
The Prime Minister reiterated that "the church can play an important role in dealing with this issue of violence".
Prime Minister Holness made the comments yesterday (January 3) while addressing the congregation at the 13th annual 'Heal the Family Heal the Nation' gathering at the National Arena staged by the Power of Faith Ministries.
"Leaders you have to bring it to your pulpit. We can't allow much of what is happening to be covered up, particularly the abuse that is happening within families. We must preach out against the fathers who are molesting their daughters. And it is happening within our midst. Some mothers remain quiet – don't say anything about it; that daughter grows up with a lot of anger in her.  She has children and she takes it out on her children and all that those children will know, is violence. If you see something like that, it is not right. It cannot be accepted practice in our culture. We must expose it and preach against it", declared Mr Holness.
Violence is Ripping us apart
In the meantime, Prime Minister Holness said there is just too much violence in the family and the country.
He said Jamaica is becoming a harsh society and "the church has an amazing capacity for counselling and outreach, use it. That is one practical way in which we can start to address the issue of violence".
"We talk about crime but we don't talk enough about violence. It is the violence that drives the crime; it is the violence that makes the crime brutal and savage, we have to address this issue of violence which is becoming part of our culture, a part of our social transaction".
He added that many of our murders are reprisals; therefore, he is admonishing church leaders to also pay keen attention to the issue of vengeance.
–30–